Marvel United: X-Men revealed in teaser trailer for superhero board game spin-off
Storm in a teacup?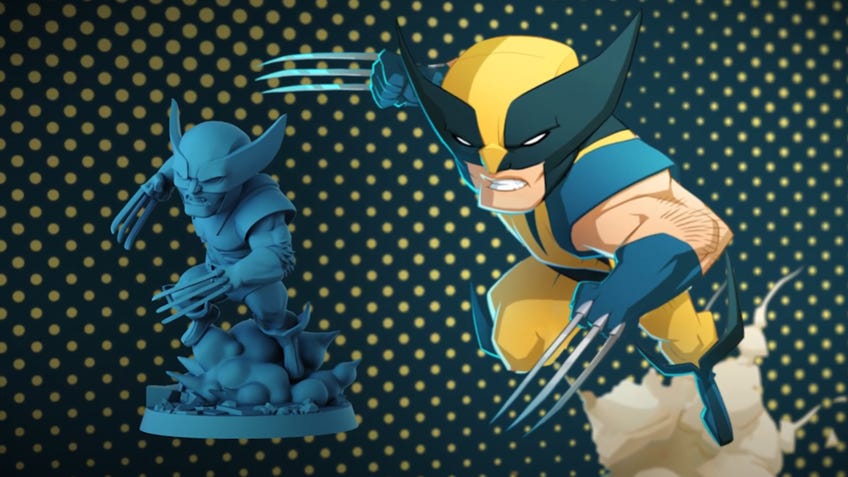 CMON, the studio behind board games such as Blood Rage and Zombicide, has revealed that it will be releasing Marvel United: X-Men, a follow-up to last year's superhero-themed title.
In a teaser trailer posted on the company's Twitter account, the upcoming board game was revealed as implementing a similar art style as the first instalment in the series. The trailer for Marvel United: X-Men did not reveal many additional details, besides artwork and miniature designs for several beloved characters that may appear in the release.
The characters shown in the trailer included well-known mutants such as the sharp-talking Wolverine, laser-sighted Cyclops, antagonistic Magneto and electrifying Storm. Artwork for the X-Men's enigmatic leader, Professor X, can also be seen at the very beginning of the teaser - though the reveal did not include a miniature design. How these characters will operate or interact with one another in the comic book-inspired board game is yet to be confirmed.
Marvel United was an exciting project and gathered an engaged fanbase. As we deliver the game, we are happy to announce its line is not only expanding... but eXpanding! Introducing our next project with @spinmastergames: Marvel United X-Men!https://t.co/IkuLVALnyp

— CMON (@CMONGames) March 11, 2021
Marvel United is a co-op game for one to four players based on the adventures of classic comic-book characters such as Iron Man, Captain America, Captain Marvel and The Hulk. During the game, players work together to thwart the evil schemes of various villains including Loki, Red Skull, Ultron and Taskmaster, with players needing to travel to the board's locations to defeat henchpeople and save civilians.
As the game progresses, the villain will perform their own actions to endanger the heroes and further their goals. Players can use their character's deck of cards to attack enemies and move around the board, but must discard cards if they ever receive damage. Should a player's deck ever be depleted on their turn, then everyone automatically loses the game. However, players win if they're able to defeat the villain before they complete their threat track.
The Kickstarter campaign for Marvel United finished in March 2020 after successfully raising $2,866,168 (£2,053,059).
Marvel United was co-created by Andrea Chiarvesio - co-designer of fantasy board games Kingsburg and Hyperborea - and Eric Lang, who created Blood Rage alongside the other two titles in the 'mythic trilogy': Rising Sun and Ankh: Gods of Egypt. It has not been confirmed whether the two designers will be returning to the series for Marvel United: X-Men.
Besides CMON, Marvel United: X-Men is also being co-published by Spin Master Games, the studio responsible for co-releasing the previous entry.
A Kickstarter campaign for Marvel United: X-Men will be launched sometime "soon", with pledge amounts and estimated arrival dates yet to be determined.