Throw cars and destroy buildings in superhero deckbuilding game Masters of Mutanite
Evolve your deck.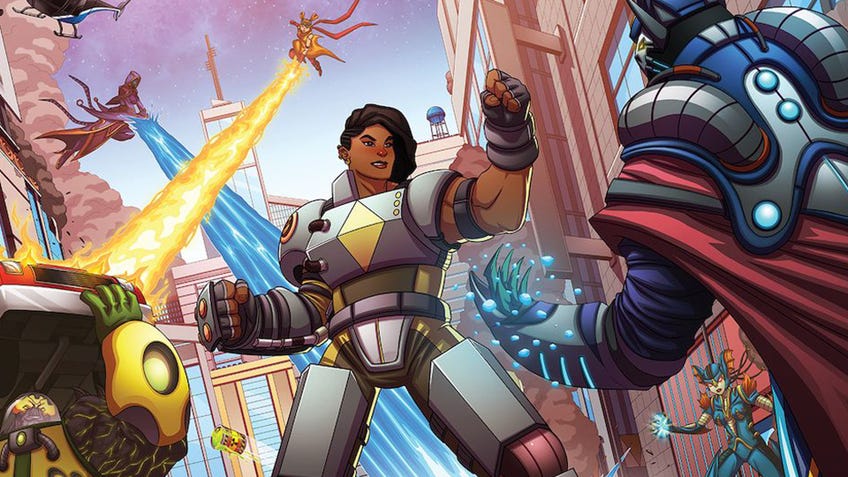 Create the ultimate superbeing and cause citywide chaos in Masters of Mutanite, an upcoming board game currently live on Kickstarter.
Masters of Mutanite is a board game for two to four players set in a city populated by powerful mutants locked in a destructive war. Players create their own character by combining a selection of 41 powers and 24 traits; depending on what they choose, players can form a variety of different combinations each time they play. As a deckbuilding game, players will use their hand of cards to move across the board and attack rival mutants.
As players progress through the game and eliminate their opponents they'll gain access to Mutanite - a substance that can be spent to acquire new abilities, thereby creating an even more powerful mutant. Characters can also interact with certain objects on the board - such as cars or water towers - that they can use against enemies by flinging them, setting them alight or otherwise weaponising them in some way.
The game's board is split into different zones, each containing a particular power that players can place into their deck. However, as characters fight and cause fresh destruction, players will have to decide whether moving into a hazardous area is worth the risk of gaining new cards. Whichever player is last left standing becomes the winner of Masters of Mutanite.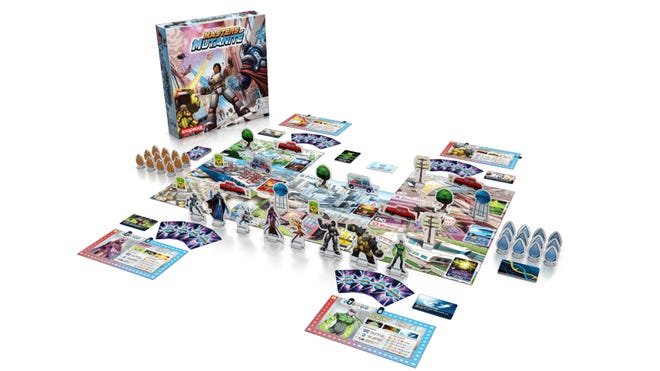 Andrew Federspiel is the designer responsible for Masters of Mutanite, having previously created fantasy board game Apotheca - that has players competing with one another to make magical concoctions using a four-by-four grid - and party game Knee Jerk, where players respond to funny situations using cards. Masters of Mutanite is being published by Knapsack Games, the studio behind all of Federspiel's previously published titles.
The Kickstarter campaign for Masters of Mutanite is live until January 29th, with a pledge of $45 (£34) getting backers a copy of the core game set to be released in December.