Maul Peak is a standalone sequel to giant-fighting board game Skulk Hollow
The ursine of things to come.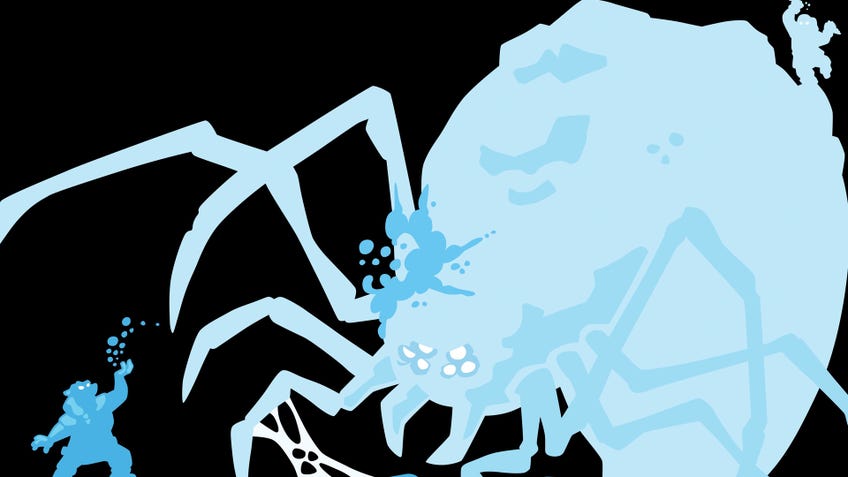 Become a team of battle bears or a command a gigantic monster in the standalone sequel to two-player board game Skulk Hollow, Maul Peak.
Following on from the events of Skulk Hollow, Maul Peak sees a tribe of bears attempt to defend their icy home from an enormous beast called a Guardian. An asymmetric game - meaning that each player has a separate win condition and different set of abilities - Maul Peak enables players to assume the role of the brave bear tribe or imposing monstrosity.
In the upcoming board game, players will be able to play cards from their hand each turn, enabling them to move their respective characters, attack their opponent, deploy additional troops or units and draw more cards. However, the bear tribe and Guardian provide very different styles of play; the player commanding the bear tribe must manage multiple characters, whilst the Guardian is a single unit with many ways of moving and attacking.
The player controlling the bears will be able to select from a variety of leaders for their army, with each one providing a unique ability to help them in their fight. Alternatively, the player commanding the Guardian will have access to a different collection of powers depending on whichever monster they choose.
The main aim of the bear tribe is to scale the Guardian and attack each of its weak points until the titan is completely subdued, with each turn requiring bear units to leap and hold onto the monster. In comparison, every Guardian will have a different victory requirement for the controlling player to fulfill, with its immense size and powerful ability contrasting against the smaller bears.
Skulk Hollow, the first board game in the series, also focused on the conflict between a team of warrior animals - in this case the Foxen Clan - and a variety of destructive Guardians. One of my favourite board games of 2019, Skulk Hollow's heroes and Guardians will be compatible with Maul Peak, allowing players to mix and match elements from both games.
Whilst Skulk Hollow was designed by Eduardo Baraf, Keith Matejka and Seth Johnson, just Baraf and Matejka returned to work on Maul Peak. The designers previously collaborated on set-collection games Herbaceous and Sunset Over Water.
Maul Peak is set to be released by publisher Pencil First Games in 2021, with a retail price yet to be confirmed.