Mausritter is an adorable fantasy RPG about small mice on a big adventure, with an expanded edition out now
Aww-PG.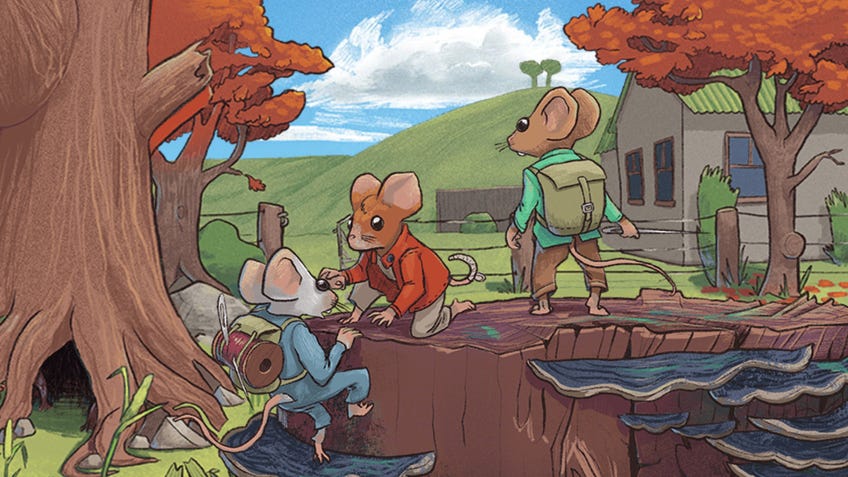 Mice and Mystics, Mouse Guard, Redwall: there's something about seeing some of the world's smallest creatures go up against some of the massive challenges fantasy has to offer. The latest rodent RPG to find its way into the hands of players is Mausritter, an indie title from designer-illustrator Isaac Williams that has just seen the release of a new expanded rulebook and boxed starter set.
Mausritter was originally released in November 2019 as a short 24-page zine based on the ruleset of Into the Odd, a rules-light OSR (old-school revival) title - meaning it drew from the early days of 1970s fantasy RPGs such as the first edition of Dungeons & Dragons, albeit with simplified rules. The game's mouse-filled setting was based on a home game that Williams had been running.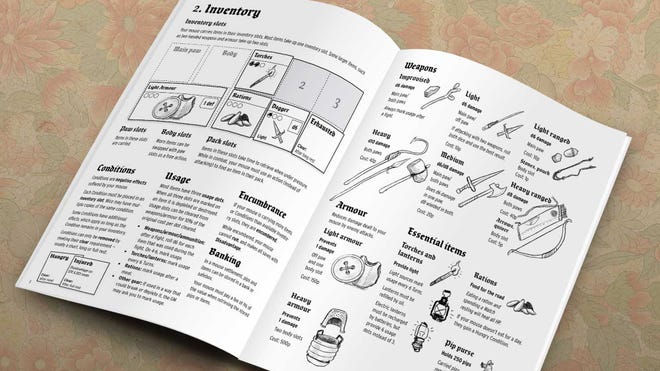 The beginner-friendly RPG uses a card-based inventory system, with players placing cards representing their equipment and items into spaces for their hands, body and inventory onto spaces on their character sheet. Items can be exhausted through use, and recovered by spending actions. Characters can also make use of magic using a similarly simple system that includes 15 unique spells.
To demonstrate how fast character creation is in the game, the Mausritter website features a 'Make a Mouse' generator that will instantly provide you with a fully-formed character, including their name, background, description and starting items. Some of our favourites from whizzing through include trash collector Lorenz Ratschlappe, bat cultist Horatio White and sewer guide Marjoram Catreizen.
The expanded edition of Mausritter released this week by Portuguese publisher Games Omnivorous adds to the original rules with additional gameplay detail and examples, as well as tools for the GM to use when bringing the setting to life, such as guidance on creating adventures, generating items and managing multiple factions that the players can interact with when exploring the world. There's also a new single-page adventure set in the area of Stumpsville.
At 48 pages, the new rulebook is double the length of the original zine, and is available now to download for a pay-what-you-want price from the Losing Games Itch.io page or as a physical book for €20.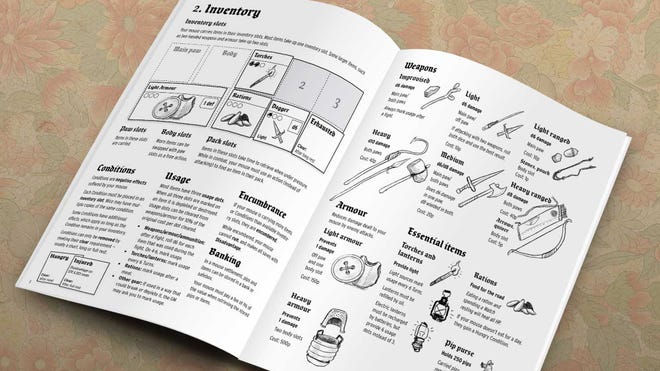 The rulebook accompanies a new boxed starter set for Mausritter, which includes the core rules along with a GM screen, the Honey in the Rafters adventure module, a set of inventory cards and character sheets. Only 500 copies of the €50 set will be available.