Defend an ancient city against invading Mongols in Ragusa designer's next board game Merv: The Heart of the Silk Road
Get rich or die trying.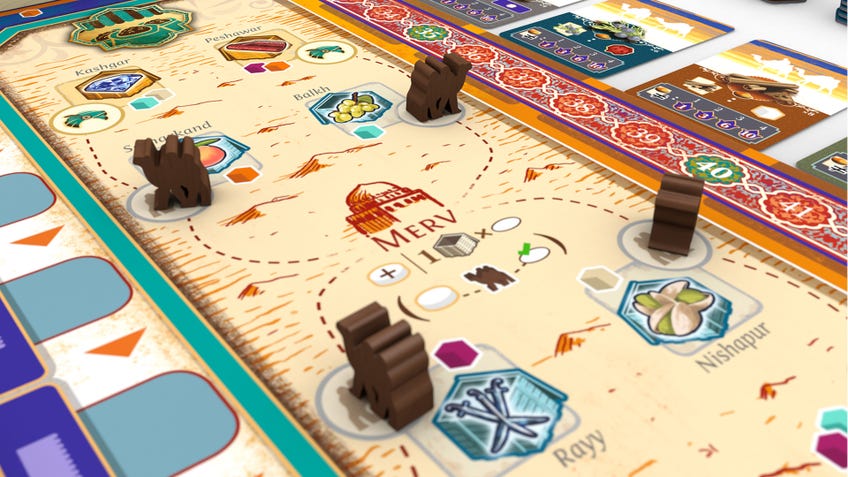 Amass a bountiful fortune or prepare the city for invasion in Merv: The Heart of the Silk Road, an upcoming board game from the creator of Ragusa.
A bastion of economic prosperity connecting the east and west that would later become known as Alexandria, Merv is a city full of opportunities for gaining wealth and influence - should the right deals and political moves be made.
Merv: The Heart of the Silk Road sees one to four players deciding whether to spend their time gathering power and money or helping the cityfolk ready themselves for an incoming invasion from an unrelenting Mongol army.
With limited time on their hands, players must choose between performing actions such as completing trading deals, winning over members of the court and donating funds to local mosques in order to gain influence, or assisting the citizens with fortifying the city walls against the impending attack.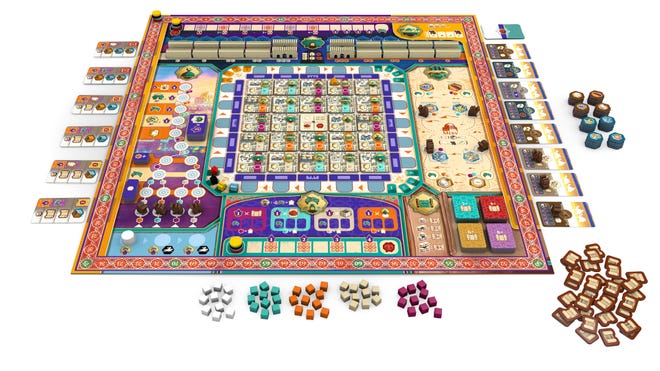 Every action takes time, with the clock gradually counting down until the Mongols arrive at the city gates. Players will therefore need to think carefully about what to do next - the upcoming board game is all about maintaining a delicate balance between self-gain and self-sacrifice.
The designer behind Merv: The Heart of the Silk Road is Fabio Lopiano, the creator of historical family board game Calimala - wherein players compete to produce and sell the most ornate cloth - and one of the best board games of last year, Ragusa.
Merv will be published this October by Osprey Games, the company responsible for releasing titles such as Undaunted: North Africa - the upcoming sequel to one of the best board games of 2019, Undaunted: Normandy - exploration card game The Lost Expedition and social deduction game Cryptid, as well as miniatures games Gaslands and Frostgrave. A price is yet to be announced.