Modern Art: The Card Game, the classic auction game's faster, lighter spin-off, gets a fresh coat of paint in new edition
Canvas for support.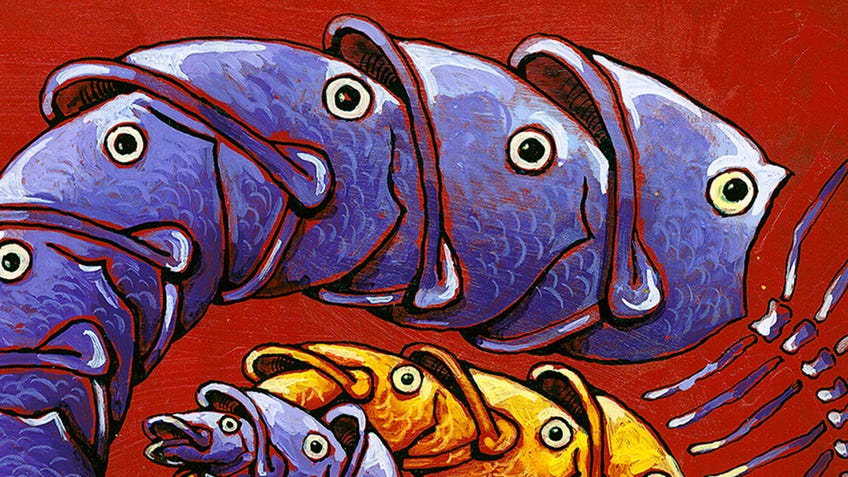 The card game spin-off from art-trading auction game Modern Art is being revamped with a brand new edition due for release later this month.
First released in 1992, Modern Art sees players buying and selling artwork from a number of artists. Each turn, a player chooses a painting to sell from their hand of cards, before the group takes turns to bid. Players earn money if someone else buys their painting, and earn extra cash at the end of each round based on the demand for each artist's paintings - determined by how many were sold.
Modern Art was designed by Reiner Knizia - the prolific creator of Lost Cities, Tigris & Euphrates and many more - as the first in the designer's early nineties 'auction trilogy', which also includes bidding games Medici and Ra. Despite receiving a Recommendation for the Spiel des Jahres prize, the game became hard to find for a number of years, before eventually being re-released in a revamped new edition by publisher CMON in 2017.
Now, CMON has announced a similar reboot for Modern Art: The Card Game, the 2009 spin-off from the board game that offers a faster, lighter experience in the same vein as the original, but moves away from the focus on bidding to collecting sets of cards. Modern Art: The Card Game was itself a rethemed version of Masters Gallery, which swapped contemporary artists and paintings for classics by Monet, Renoir, Van Gogh and more.
In Modern Art: The Card Game, each player starts with 13 cards, representing paintings by five different artists. The top card of the deck is revealed to determine which artist gains an extra influence that round.
Players take turns to add cards from their hand to a display in front of them, representing their growing art gallery. The cards can activate special abilities, including drawing extra cards, playing additional paintings from the same artist or boosting an artist's value.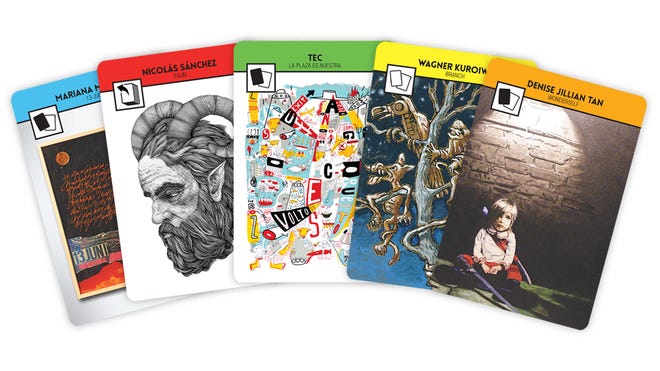 Once a specific number of cards - based on the number of players - by an artist have been played, the round ends and players add up the value of paintings in their gallery determined by the three most influential artists between the group. The values persist throughout the game, so artists can become worth an even greater number of points if they are influential in multiple rounds. The game consists of four rounds in total, playing in under half an hour with up to five people.
CMON's Modern Art: The Card Game looks to follow the swish visuals of its take on the board game, featuring new artists and works. It will be released on June 12th.