Sushi Go! creator Phil Walker-Harding reveals his next board game, 3D Tetris-a-like Monolyth - exclusive
"What if Bärenpark had 3D pieces?"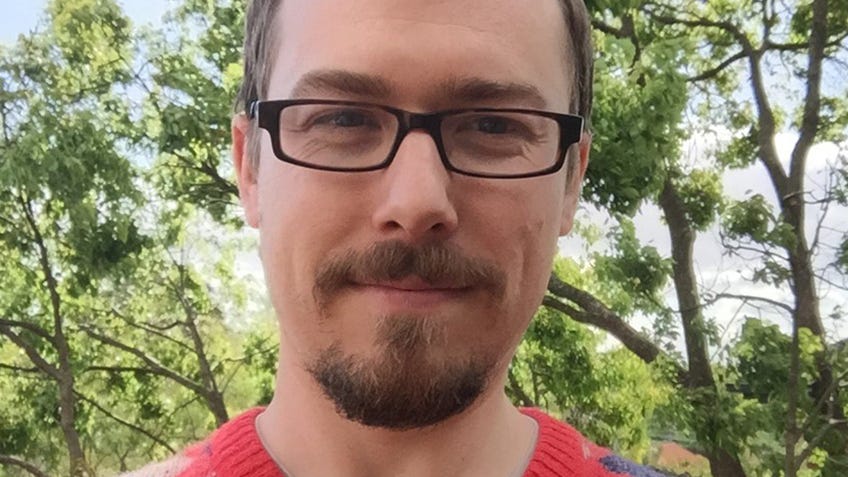 The next tabletop title from creator of hit beginner board game Sushi Go! Phil Walker-Harding is Monolyth, a tactile Tetris-a-like that sees players building an ancient monument using 3D cubes, Dicebreaker can reveal.
Harding outlined the details for Monolyth in an exclusive interview with Dicebreaker, comparing the upcoming board game to his 2017 title Bärenpark, which involves players arranging 2D tile shapes on a grid to create the ideal habitat for bears.
"The initial idea for the game was spawned by thinking, 'What if Bärenpark had 3D pieces?'" Harding revealed. "There are some similarities to that game as you are trying to fit different shapes into an evolving puzzle."
In Monolyth, players must construct stone monuments using physical 3D blocks, following "prophecies" in order to create specific arrangements and score points. The board game takes place during an "unspecified time in the past, using an unspecified type of ancient magic" with the setting and world kept deliberately vague.
"The game is probably best described as a very tactile 3D abstract," explained Harding, "Think along the lines of what 3D Tetris would feel like."
Each turn players must manipulate a selection of different shapes to create an interlocking 3D structure, selecting and fulfilling certain goals along the way by building matching shapes. "Your structure scores based on the prophecies you make during the game about how it will look when finished," said Harding.
Additional goals were added during Monolyth's development process, with Harding saying they gave the upcoming board game "that extra dose of replayability for the players to explore".
Monolyth is being produced by Blood Rage, Rising Sun and Ankh: Gods of Egypt creator Eric Lang, who signed Harding's game at The Gathering of Friends convention two years ago, Lang told Dicebreaker. The title will be published by Zombicide studio CMON, where Lang serves as game director.
"Eric's enthusiasm is infectious, and he has a great brain for turning a prototype into a really tactile experience for the players with great table presence," said Harding. "The production side of things has been a bit of a challenge. But Eric and the CMON team have been able to stick really close to the original vision."
"Usually I go through an intense study process, but this one I signed for on the spot; I played like four turns, I was like, 'That's ours,'" Lang said of his first experience of Harding's design. "Sometimes it's just so obvious that the game is great."
Lang previously developed Harding's marble engine-building board game Gizmos, released by CMON in 2018. While the pair have never co-designed a board game together, Lang said he worked well with the Bärenpark creator.
"He has strong opinions," said Lang, "but he's also flexible and that's extremely rare."
Lang added that Monolyth had gone through "a lot of development work", changing "quite significantly" from its original design.
A release date for Monolyth is yet to be confirmed, with Lang saying that "it may not come out until next year".