Mother of Frankenstein escape room game tells the story behind the horror classic
Includes complete 3D puzzle of the castle that gave Mary Shelley's story its name.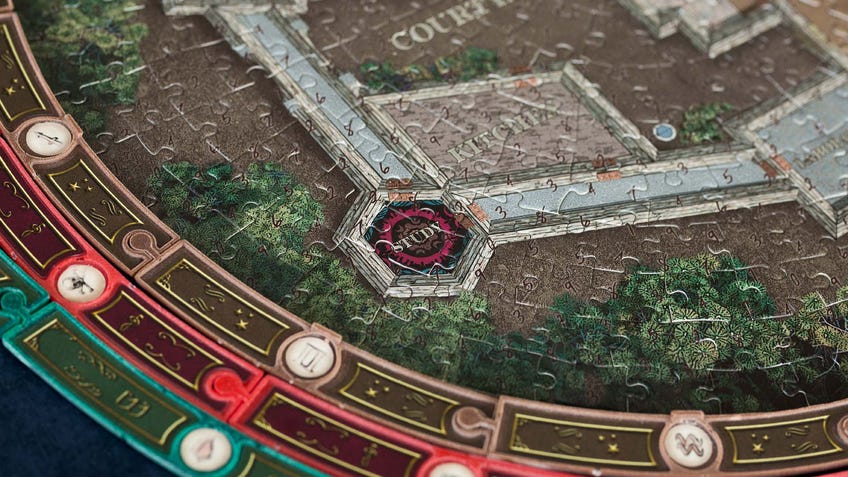 Discover the secret tale behind one of the most famous horror stories in history in Mother of Frankenstein, an escape room game co-created by a Broadway and TV producer now live on Kickstarter.
Frankenstein tells the story of a doctor who successfully brings someone back to life, only to have his creation ultimately turn on him. Mother of Frankenstein is a game that explores the history behind Mary Shelley's book and presents a fictional backstory as to why it was really written.
A co-op game for one to six players, Mother of Frankenstein provides players with a collection of puzzles to tackle - with the ultimate goal of uncovering the speculatory secret life of Shelley. The game's narrative comes in three separate volumes, with each one covering a different part of the author's fictional life.
In the first book, players assist Shelley in completing her studies as a young woman, all whilst following her love affair with the poet Percy Shelley. The next volume transports players to the fictional Castle Frankenstein as an elaborate ball is taking place, and involves players creating the floorplan themselves by completing a 300-piece jigsaw puzzle. Finally, the last entry in the narrative sees players building a 3D puzzle of Castle Frankenstein itself, as they delve deep into its depths to meet an ambitious alchemist.
The creative team behind Mother of Frankenstein is made up of Hatch Escapes - an LA-based company that builds and runs escape rooms - and Arvind Ethan David, a Broadway and television producer responsible for shows such as the musical adaptation of Alanis Morissette's album Jagged Little Pill and science-fiction TV series Dirk Gently's Holistic Detective Agency.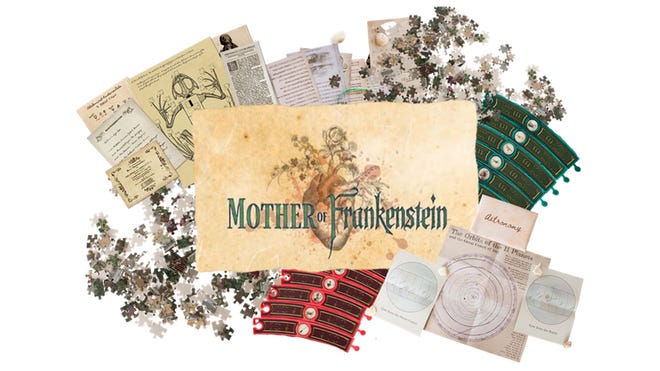 Mother of Frankenstein's three books also contain illustrations by artist Liana Kangas, who created the art for the Forgotten Home, Black Stars Above and Battle Pug comic series.
The Kickstarter campaign for Mother of Frankenstein is live until October 24th, with a pledge of $89 (£70) getting backers a copy of the core game estimated to arrive next April.