Munchkin: Disney brings the card game's chaos to the House of Mouse
Kick down the Donald.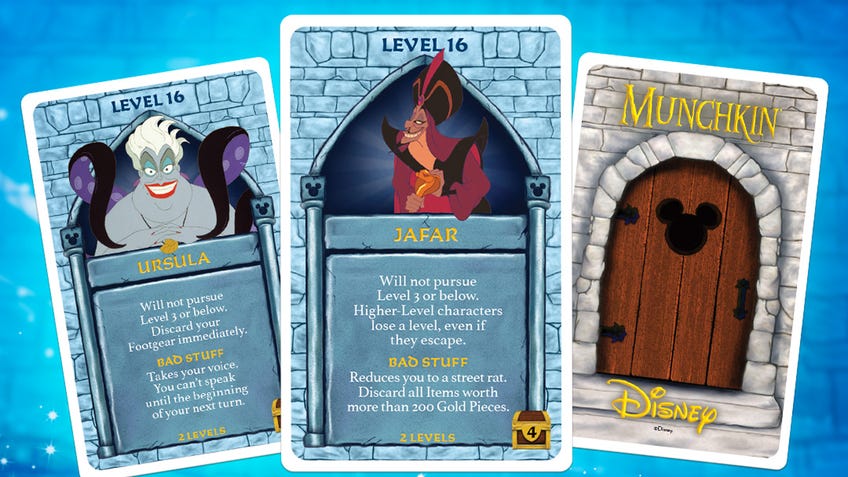 Munchkin meets Mickey Mouse in the latest spin-off from the beloved series of beginner board games, Munchkin: Disney.
The original Munchkin is a humorous card game in which players compete to fight monsters, grab loot and gain enough experience to reach level 10. Initially, all player characters begin at level one and must 'kick down the door' in a dungeon by drawing a card. Should a player encounter a monster, then they must be able to beat that monster's level using whatever magic items or spells they have.
Successfully defeating a monster means that the player gains a level and acquires new treasures to add their existing equipment. However, defeat can lead to a range of negative effects, from losing magic items and levels to outright death - which means dropping back down to level one. During battle, other players can attempt to assist the active character in exchange for treasures or choose to make the fight harder by playing spells on the current monster in play.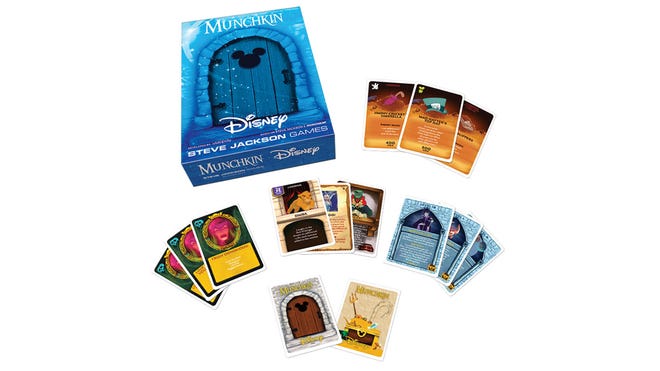 Upcoming spin-off Munchkin: Disney transports the fantasy RPG-inspired franchise to the House of Mouse by adding Disney characters and imagery into the game. (Replacing longtime Munchkin artist John Kovalic's signature illustrations.) The Disney elements include allies such as Frozen's Elsa and enemies including Jafar from Aladdin and Ursula from The Little Mermaid, as well as spells featured in various Disney films - for example, the Forever Asleep spell from Sleeping Beauty.
There's also a brand new gameplay mechanic in the form of Disney Magic, which allows players to earn rewards by singing or humming a particular song from the Disney vault of films.
The developer and co-publisher behind Munchkin: Disney is The Op, which has previously released other movie-based board games such as the co-op title Star Wars: Dark Side Rising and deckbuilding game Harry Potter: Hogwarts Battle.
The gameplay is based on designer Steve Jackson's original Munchkin, with Munchkin publisher Steve Jackson Games co-publishing the latest crossover. The series has previously seen spin-offs based on Warhammer 40,000, Harry Potter and Adventure Time, along with other Disney-owned franchises such as DuckTales and Marvel comics.
Munchkin: Disney is set to be released this autumn at a retail price of $24.99/£31.