Fly an airship as lovely animals with first My Little Scythe Expansion, Pie in the Sky
Landing soon.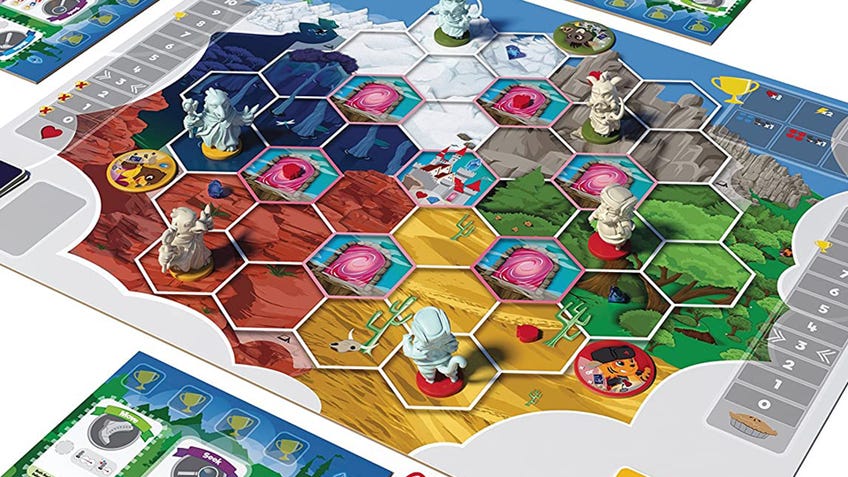 Take to the skies as adorable anthropomorphic animals with the latest expansion to family board game My Little Scythe, titled Pie in the Sky.
Base game My Little Scythe was inspired by popular strategy board game Scythe, and was originally created by father-daughter duo Vienna and Hobby Chou as a print-and-play board game set in the My Little Pony universe. Scythe creator Stonemaier Games discovered My Little Scythe and now publishes it.
First My Little Scythe expansion, Pie in the Sky adds two new kingdoms, an airship that is usable by all players and some new special abilities.
In My Little Scythe, you each control two animal miniatures adventuring in the Kingdom of Pomme. The first to earn four trophies (out of eight possible categories) wins.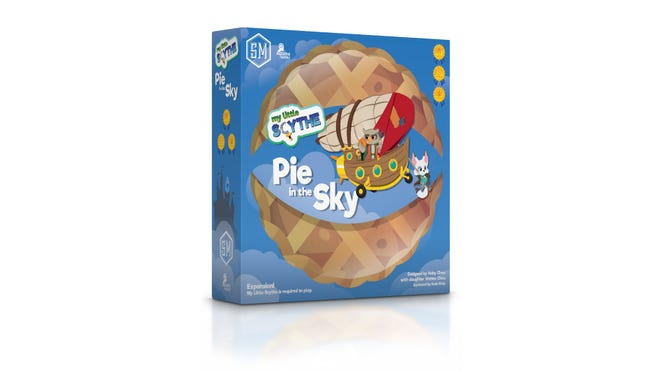 You can Move, Make or Seek. Move involves motion across the board, while Seek reveals shiny new resources like apples, gems and quests with the roll of specialised dice. Meanwhile, action Make involves turning acquired resources into other items such magic spells or delicious pies.
Friendship also plays a part in My Little Scythe, with options to gain the friendship of other players by giving them resources.
Mechanically, My Little Scythe takes inspiration from strategy title Scythe - one of the best board games out right now. Like Scythe, it has a solo board game mode.
Scythe and My LIttle Scythe Publisher Stonemaier Games is also behind legacy board game Charterstone and civilisation builder Tapestry.
Upcoming board game expansion Pie in the Sky will be open to pre-order on April 29th and will cost $20.