Scythe's Complete Rulebook collects everything players need to know in one place
If you're ever feeling rusty-viet.
Scythe is getting a new Complete Rulebook that includes all the board game's rules, including information on all its expansions and promo content, in a single tome.
Since its release in 2016, Scythe has seen multiple expansions, including Invaders from Afar - which introduced two new factions to the game and upped the maximum player count to seven - and The Rise of Fenris, which added a campaign mode playable across eight games, alongside 11 different gameplay modules.
As well as full expansions, Scythe has also received a number of promo cards to expand the possible encounters players can experience during the game. The promo releases were eventually compiled into a single box, Scythe Encounters.
According to a blog post by Scythe designer Jamey Stegmaier, who also co-founded publisher Stonemaier Games, there have been many fan requests over the years for a rulebook that encompasses all the information players require to play every single piece of Scythe content.
The designer said he was originally hesitant to devote what would have been a significant amount of time to creating a comprehensive rulebook. However, Stegmaier was contacted by two fans of Scythe - Matt and Brittany Griepp - who had compiled every Scythe rule into a single document. The Scythe Complete Rulebook subsequently includes all the rules for the game's available content, as well as mech abilities listed on consecutive pages, spoiler warnings for content such as The Rise of Fenris and an FAQ section.
Scythe is an asymmetric - meaning that players have different abilities depending on which faction they control - strategy board game for one to five players, in which players compete to gather the most victory points. Set in an alternate 1920s Europe, where nations use diesel-powered mechs to wage war with one another, Scythe presents its players with a variety of ways to gain victory points. Thanks to its strong theming and strategic gameplay, Scythe has been widely considered as one of the best board games released in the last decade.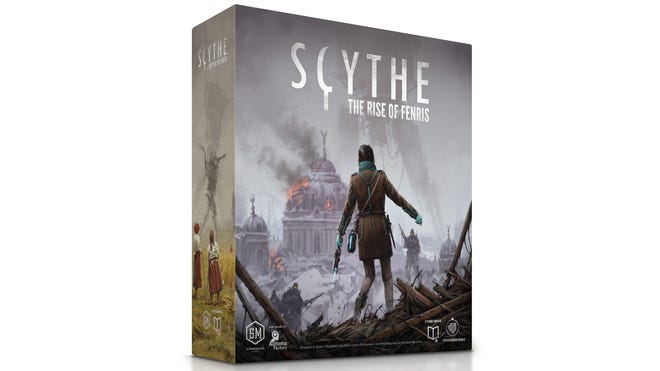 Prior to the announcement of The Scythe Complete Rulebook, Stonemaier Games revealed that it would be publishing a new board game called Pendulum. Designed by Travis Jones - the creator of Alynthia - Pendulum sees players competing to become the next ruler of the kingdom of Dünya. Due to release later this month, Pendulum is an asymmetric board game where players have to manage their time like a resource in order to win.
The Scythe Complete Rulebook will be available later this month as a black-and-white PDF that players can download for free from the Stonemaier Games website. A hardback copy of the rulebook is set to be released later in 2020, at a retail price of $20 (£15).