Have a duel in a dream factory in the two-player board game, Nicodemus
No sleeping on the job.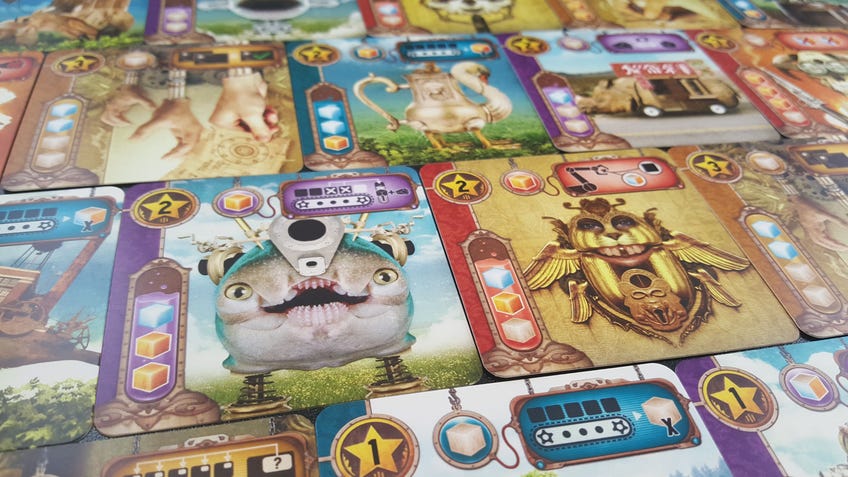 Imaginarium, a board game about working in a dream factory, is getting a two-player spin-off title with the upcoming game, Nicodemus.
Set in the same universe as Imaginarium, Nicodemus focuses on two assistants to the owner of an amazing factory that creates the subjects of people's dreams, Nicodemus Gideon. (Thanks BoardGameGeek.) However, with the enigmatic Gideon on the verge of retirement, the players find themselves in the awkward position of vying for the same promotion. The decision will be entirely based on which assistant is the most capable at completing as many projects in a little time as possible. Thus the duel between the two ambitious assistants begins.
A two-player board game, Nicodemus sees its challengers attempting to repair the various machines stationed at the dream factory, with each finished job earning the player points. Every repaired machine can be placed into their workshop, granting them beneficial effects that they can choose to activate on their turn. By playing cards into the bric-a-brac section of the factory, players will be able to acquire valuable resources, such as charcoalium, which can be used to gain more points.
Throughout the game, players will also have plenty of opportunities to block their opponent and generally cause them problems, leading to time potentially being lost and the other player getting the upper hand. Whichever player successfully scores 20 points or more is in the winner of Nicodemus.
Imaginarium is a worker-placement board game that was originally released in 2018. In the game, players must gather resources in order to repair the dream machines found within an enormous factory. As players do-up their various machines, they'll be able to gain the victory points they need to win the game.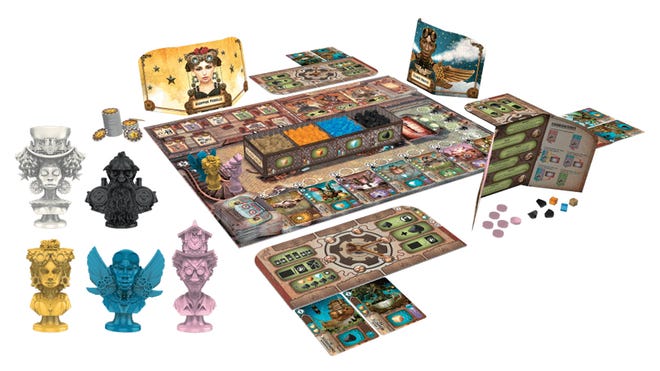 Nicodemus and Imaginarium were both co-created by Bruno Cathala - the co-designer of 7 Wonders: Duel and creator of Kingdomino, Five Tribes and Shadows Over Camelot - and Florian Sirieix, who also designed the bluffing title Oh Captain!.
Bombyx is the studio set to release Nicodemus and is otherwise best known for co-publishing Takenoko - a board game about looking after a bamboo garden for hungry pandas - as well as publishing the original Imaginarium.
Nicodemus is set to be released in September, with a retail price yet to be confirmed.