Not Enough Mana is the first tabletop game from Superhot dev's indie games fund
No current plans for more board games, studio says.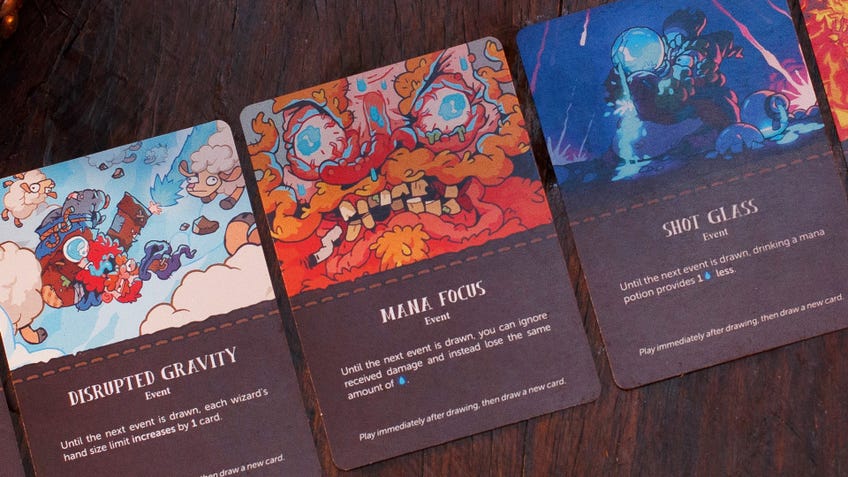 Upcoming party game Not Enough Mana will be the first tabletop game funded by the maker of stylish video game Superhot under its Superhot Presents indie games initiative.
Not Enough Mana is the debut board game by Superhot game designer Paweł Piskorski. A quick-playing party game for three to six players, the card game sees players trying to eliminate their opponents by casting spells and topping up their mana by drinking potions - represented by actual booze (or your non-alcoholic alternative of choice).
Players draw a hand of five cards, before taking turns to spend their available mana to cast spells with a variety of effects, from causing damage and restoring their own health points to forcing their rivals to discard cards or defending against attacks. Event cards can even change the game's rules with a number of unpredictable outcomes.
Players can refill their mana at any point by drinking their "potion", which can also be used to avoid losing health points if their mana is reduced to zero. Each "potion" gives back three points of mana, with the game's rules suggesting the numbers be adjusted to suit individual players as necessary.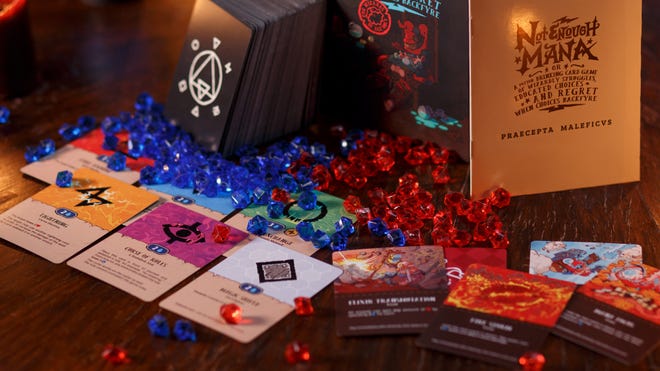 Players are eliminated when their in-game health reaches zero, or when they're otherwise unable to continue playing - something described euphemistically in the rules as "too much mana". Games are estimated to last between one and two hours.
Not Enough Mana is the first board game to be funded via Superhot Presents, which has previously supported indie video game titles such as Frog Detective, The Procession to Calvary and Loot River with financial backing, advice and mentorship without assuming the full role of a publisher. A representative for the studio told Dicebreaker there are no current plans for future tabletop titles to be funded via the initiative.
Not Enough Mana is currently live on Kickstarter, with fulfilment expected before Christmas this year. The game will come to retail following the crowdfunding campaign, with a release date to be announced.
Superhot itself was previously adapted into a card game by Agent Decker designer Manuel Correia, adapting the inventive first-person shooter-puzzler - in which time only moves when the player moves - into a compact deckbuilder with solo, co-op and competitive modes.