Play Wordle with scratch cards in this adventure RPG board game
Once Upon a Line.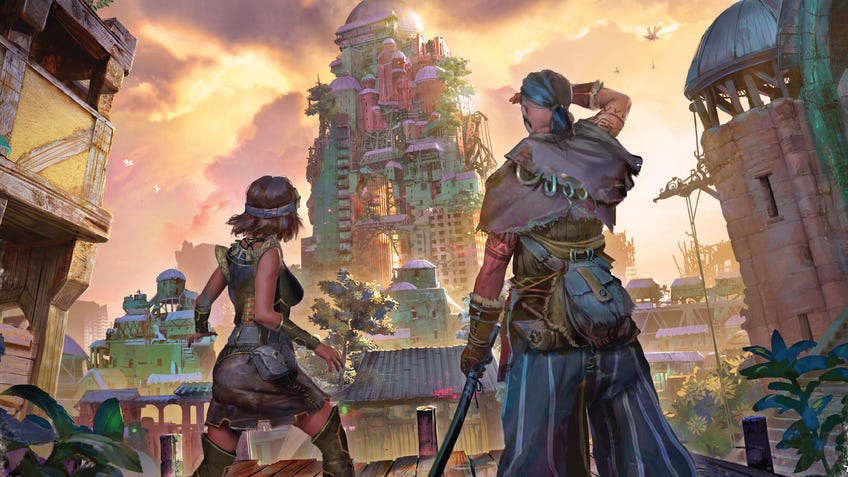 A new board game called Once Upon a Line: The Butterfly's Breath combines elements of Wordle with scratch cards.
An upcoming board game set in a post-apocalyptic world populated by enormous insects, Once Upon a Line sees players progressing the story by finding words on a scratch card grid. The human characters players control are at a distinct disadvantage when it comes to facing off against their buggy enemies, thanks to the fact that they are several times smaller. However, there is hope of building a new world from the wreckage of the old one, if players are able to survive that long.
Once Upon a Line takes place across a series of chapters, with players progressing through them in an overarching campaign. Players will be able to select from a cast of characters, each with their own unique abilities to help them find the words they need to change the story and save their people. Every chapter will feature a quest that players will need to complete before time runs out. On the way to their objective, players will need to watch out for potential word traps found in anagrams and palindromes that they may uncover instead of the words they need to progress in the chapter.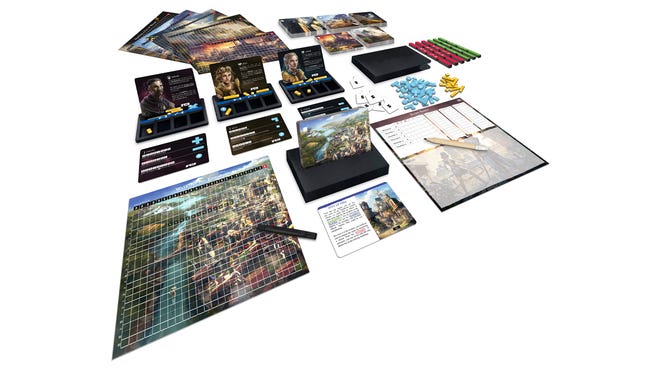 Throughout a chapter, players will be able to scratch the ink off squares on their Grid of Destiny, which will contain a selection of words for players to find. Whenever players successfully complete a word, they take the corresponding card and advance the story. Besides words – some of which will result in negative outcomes – players can also discover hidden areas, items and even entirely new characters in their scratch cards. Characters in the co-op board game can be upgraded over time – thereby granting them new talents and abilities.
There are nine different endings for players to unlock in Once Upon a Line, with their choices and which words they've uncovered determining whether the board game's world becomes a utopia or falls further into destruction.
A trailer for Once Upon a Line: The Butterfly's Breath.
Once Upon a Line: The Butterfly's Breath was co-created by William Aubert – the designer of the Celtic-themed Dolmen - and Dan Thouvenot, who have previously worked together on the metal-music inspired board game Ragnarok Star. Perte & Francas, the company responsible for releasing Ragnarok Star, is set to publish Once Upon a Line alongside Flamecraft publisher Lucky Duck Games.
The Kickstarter campaign for Once Upon a Line: The Butterfly's Breath is live until February 3rd, with a pledge of €39 (£35/$42) getting backers a copy of the core game that's set to be released in May 2024.