Upcoming Oriflamme sequel Ablaze is playable this weekend during Spiel.Digital
Catching fire.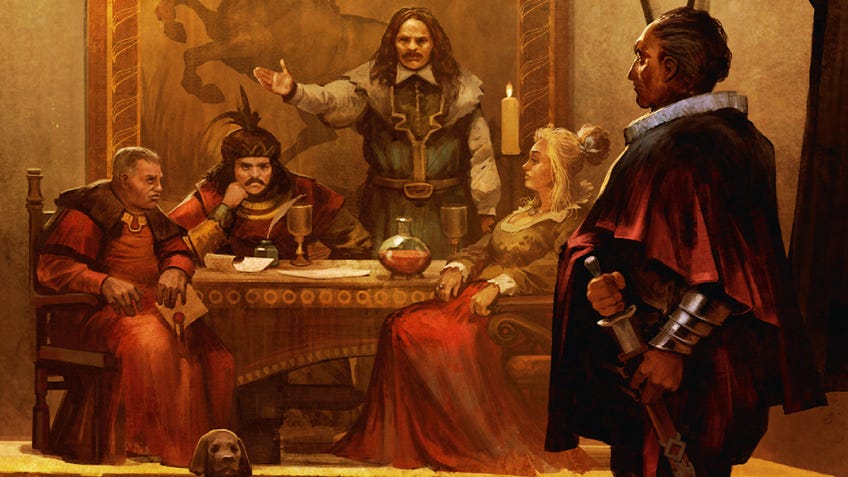 Oriflamme: Ablaze, the sequel to last year's card game of intrigue and power struggles, is being demonstrated at online convention Spiel.Digital this week.
Set in a medieval world populated by ambitious nobles vying for power, Oriflamme: Ablaze has three to five players competing for control over a kingdom on the brink of war. Moving past the delicate machinations of the first game, Ablaze sees players walking the path of battle by using their cards to gain advantage over their opponents. The upcoming game also looks to expand on its predecessor by introducing 11 new cards with new abilities for players to access.
Ablaze can be played separately from the original Oriflamme or they can both be combined together. With the combinations of abilities offered by the fresh cards, players can find new ways of outsmarting and outmanoeuvring their political rivals.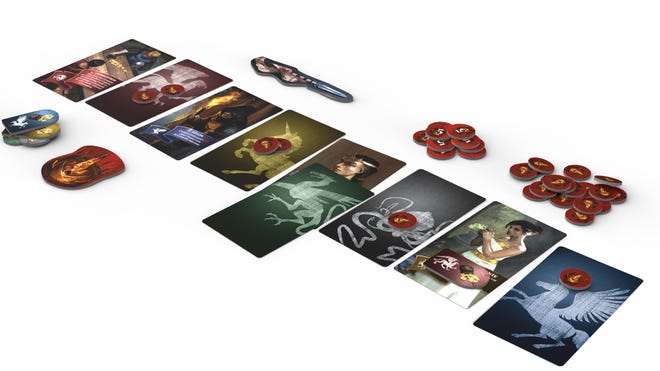 Oriflamme: Ablaze is set to be demoed on Tabletopia - a digital tool used for playing tabletop games - by publisher Studio H throughout the upcoming Spiel.Digital convention taking place this weekend. Demo sessions will be available in English, as well as German and French languages, with the game taking around 20 minutes to play.
The original Oriflamme is a board game for three to five players that sees players each controlling a medieval noble family looking to seize control of the throne in the wake of the king's death. During the game, players receive a hand of ten cards that represent their assets and allies, with each card having a special ability for players to utilise against their opponents.
Every round, players take turns to lay down cards facedown in a line, before deciding whether to reveal the cards they have in play or to keep them hidden. Hidden cards gather influence, whilst revealed ones are able to use their special abilities. Some cards are able to remove others in the line or benefit from cards of the same house also occupying a space within the line. Whichever player gathers the most influence by the end of the game is the winner.
When Matt reviewed the game earlier this year, he found that Oriflamme's satisfying gameplay made it "greater than the sum of its parts", calling it "a rapid and ruthless card game that's Game of Thrones by way of Love Letter".
Spiel.Digital will be taking place between October 22nd to 25th and will feature demo sessions, previews and other tabletop coverage. The online event is replacing the annual Essen Spiel board game convention, after it was cancelled earlier this year due to the COVID-19 pandemic.
The release date for Oriflamme: Ablaze is currently set for later this year. (Thanks BoardGameGeek.)