Build Paris from the ground up in the next board game from Tikal, Azul and 6 nimmt! creators
The City of Delight.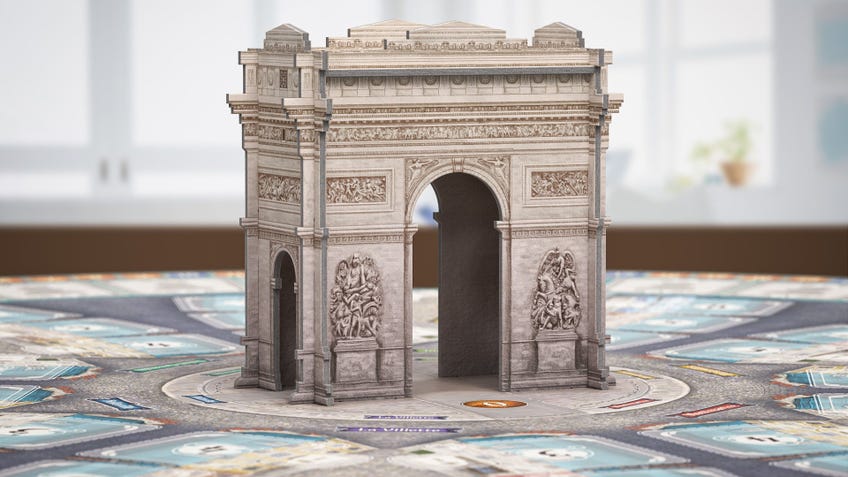 Construct the most beautiful city in the world with Paris, the upcoming board game from the creators of Tikal.
Assuming the roles of wealthy investors, players in Paris are tasked with acquiring the finest real estate in the city, buying up properties and developing the surrounding area as much as possible. Set during the 1900s, shortly after Paris has successfully held the World Fair, the players will be taking advantage of this recent injection of fame and money to fill their own pockets.
A board game for two to four players, Paris has players taking turns to place different buildings - with the eventual aim of profiting from their investments - by drafting tiles and putting them on the board. Depending on what kinds of building tiles players take, as well as whatever bonuses they choose, they'll finish with a certain amount of points, with different card combinations scoring in different ways.
Each turn begins with players adding a new building to one of their six districts, before they collect investment money from the various banks featured across the city board. When a player has enough money they can choose to start investing in their buildings and begin gaining bonuses. For each bonus chosen, players will be able to collect victory points in different ways, with opportunities to further invest for more points later on.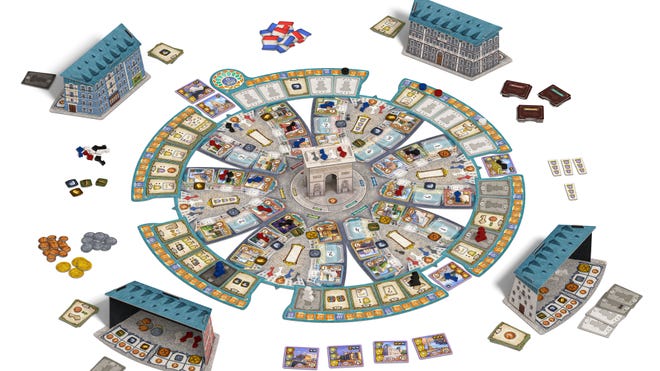 Eventually, players will be able to buy iconic Parisian landmarks and collect more victory points from having the most valuable buildings in each district. Once all three piles of building tiles have been depleted, the game ends and the scores are counted - with the winner being whoever holds the most victory points.
The designers of Paris are creative duo Micheal Kiesling - designer of beginner board game Azul - and 6 nimmt! creator Wolfgang Kramer, who have previously worked together on Tikal as well as the upcoming board game Renature.
Paris is being published by Game Brewer, the company behind historical Chinese board game Gùg?ng and bizarre creature game Chimera Station.
The Kickstarter campaign for Paris is currently live until April 3rd, with a copy of the base game costing a pledge of $49 (£40). It's estimated to ship sometime in October 2020.