Partners is a roleplaying game for two players inspired by '80s detective dramas
Police procedural for pairs.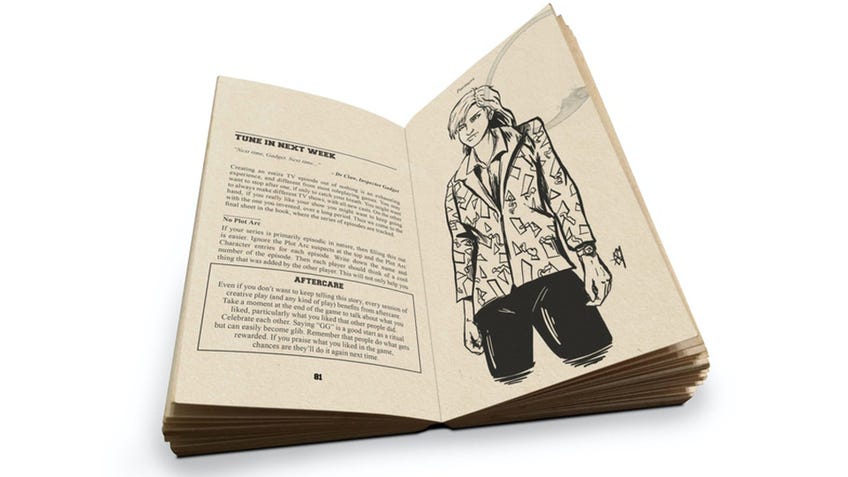 Co-star in a roleplaying game inspired by crime drama series with Partners, an RPG designed to support two players.
Described as a love letter to police procedural television, Partners is a RPG that sees players becoming detectives tasked with solving a murder case. Each session of the game centres around a new case, which the player characters must pursue in order to appease their boss and stay on the force. Players are encouraged to create characters designed to clash with one another, whose approaches to the job or personalities are so ill-matched that they inevitably find themselves getting into hijinks together.
Partners is a GM-less roleplaying game, meaning that rather than having a player take the role of narrator, the tabletop RPG sees players drawing a series of random playing cards that gradually build a case for the session. Each new card drawn can reveal potential suspects and clues for the player characters to follow, with the final card unveiling who did it.
By following the hints provided by the game's deck, players will be able to visit certain key locations - such as the records department of the police station - to find the next lead.
The game will come with a 140 page book designed to look like a 1980s pulp novel, which will contain tables that players can cross-reference with any cards they've drawn, alongside a word generator, in order to create scenes and an overall plot for the sessions. As a two-player game, Partners challenges its players to work together to journal their own crime drama story - there will also be options for a solo mode or to add more people.
Partners was created by Steve Dee, a designer responsible for several tabletop titles including horror roleplaying game Afraid of the Dark, as well as Daughters of Exile - a sci-fi RPG inspired by the woman of Shakespeare - and card games like Baby Dragon Bedtime.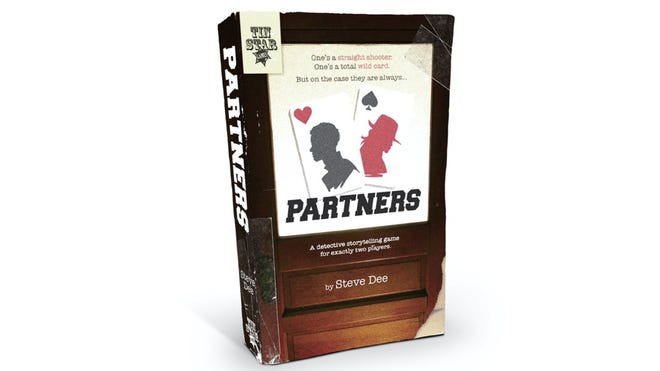 Dee is also president of the studio set to release Partners, Tin Star Games - which has previously published other RPGs such as Relics: A Game of Angels, that has players become earthbound ex-messengers of God, and the humorous title Genre Cops!
The Kickstarter campaign for Partners is live until April 23rd, with a pledge of AU$45 ($34/£26) getting backers a copy of the core rulebook in September. Alternatively, backers can pledge AU$15 ($11/£9) for a PDF only version of the game set to be released in May.