Perseverance: Castaway Chronicles, the next game from the makers of Anachrony, washes players up on a dinosaur island
First two episodes in planned series of four.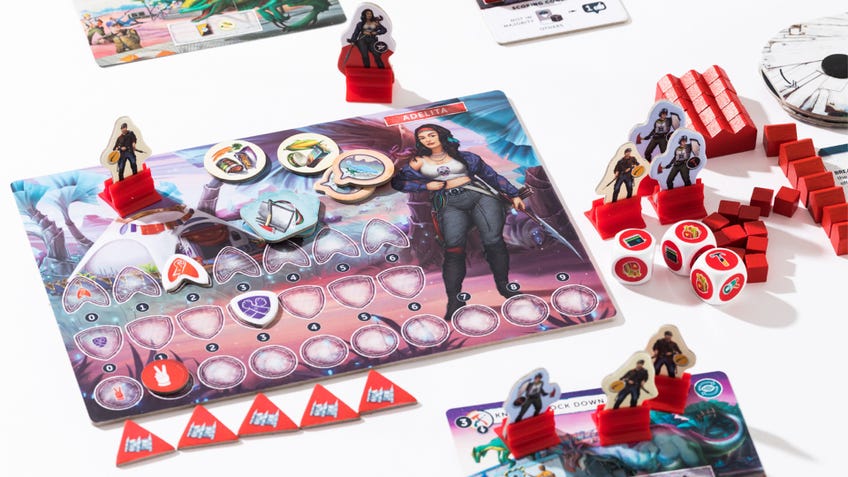 Anachrony co-designers David Turczi, Richard Amann and Viktor Peter are back with Perseverance: Castaway Chronicles, a board game that sees players form a new civilisation and survive on a dinosaur-infested desert island.
Perseverance is said to be a planned series of four episodic games, with Castaway Chronicles containing the first two. The games can be played as separate standalone experiences or as part of an ongoing campaign.
Each episode of the series will focus on a different story scenario with varying mechanics, with the first instalment of the upcoming board game seeing players shipwrecked on a mysterious landmass after a storm. The players must work together to build and protect a new society, defending their growing outpost against angry dinosaurs by building walls and setting traps.
The second episode of Castaway Chronicles sees players exploring beyond the city of Perseverance and into the mountains of the island to establish more outposts and capture dinosaurs. As players progress through the game, their characters will be able to gain new skills by developing their relationships with the officers in the game.
Actions are carried out by rolling and assigning specialised dice, with certain dice - or workers - better suited to some tasks than others. Players will have to be efficient with how they use the dice, as there are only a limited number available each round.
Despite Castaway Chronicles being a semi-co-op board game, players can compete with one another to gain influence over the people of Perseverance. This influence - which can be acquired by building settlements and controlling different areas of the city - eventually matures into followers, or victory points. The game is playable with up to four people, or can be experienced as a solo game.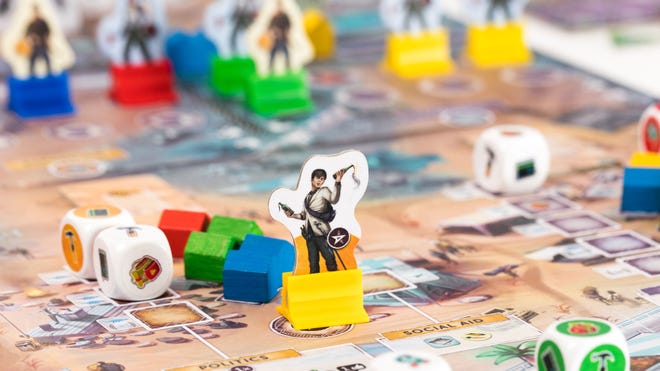 Perseverance: Castaway Chronicles is being published by Mindclash Games, which is responsible for releasing the designers' time-travelling game Anachrony, Trickerion - a board game about magicians - and Cerebria: The Inside World, a title that sees players becoming spirits in a human's personality.
The Kickstarter campaign for Perseverance: Castaway Chronicles is live until July 28th, with a pledge of $95/£76 getting a copy of the first two episodes. The game is estimated to arrive sometime in September 2021.