Planet Apocalypse RPG supplement for D&D 5E hits Kickstarter today
Alongside new expansions and reprint of the board game from Cthulhu Wars creator.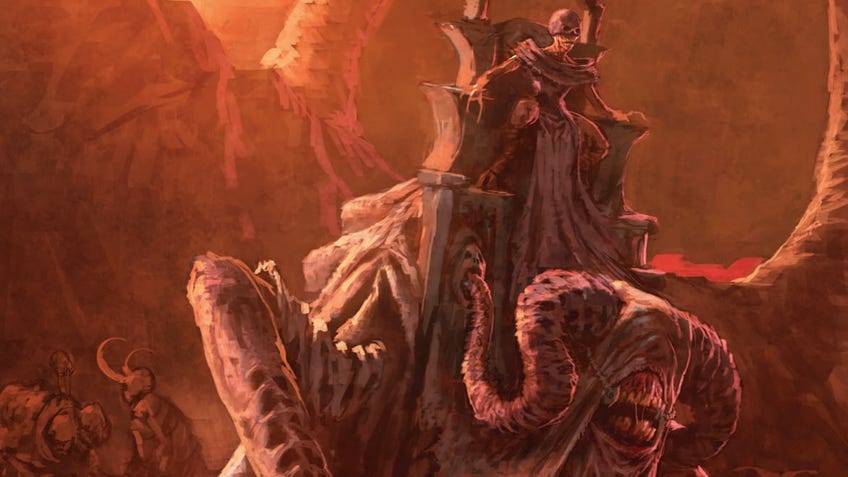 Stand against the Dark Lords on the brink of hell itself in a Planet Apocalypse RPG supplement for Dungeons & Dragons 5E, arriving on Kickstarter today.
Set in a broken land where the forces of the underworld have invaded and turned everything into a fiery hellscape, the Planet Apocalypse supplement for 5E has players facing off against hordes of demons. The world of mortals is being threatened by the creatures of Underhell, with fiends from all four circles of hell stepping out of the Doomgates that are popping up seemingly everywhere.
In the RPG supplement, players must wade through the scores of lesser demons in order to go toe-to-toe with the Fiend Lords themselves, who are the most powerful beings in any hellish army. Defeating each Fiend Lord will not be easy - especially if they happen to be Archlords - however, depending upon their chosen class, players will have access to new abilities and spells to bandish against their foes. For example, D&D 5E's bard class will be able to cast several new incantations, including Bottled Dread and Blood Chant.
Player characters are going to need all the help they can get, as they'll not only be battling against the forces of Underhell itself but also its treacherous environments and the many traps that are just waiting for a party of unsuspecting adventurers to walk by.
The original Planet Apocalypse is a co-op board game that challenges players to fight demons and defend the mortal world as a team. The game has one to five players battling enemies and managing tower defence elements, with their characters gradually improving their abilities overtime.
Planet Apocalypse and its upcoming roleplaying game are both published by Petersen Games, the company founded by the creator of RPG Call of Cthulhu and board game Cthulhu Wars, Sandy Petersen. David N. Ross is the developer behind the Planet Apocalypse supplement for 5E, having previously worked on fantasy roleplaying game Pathfinder 2E.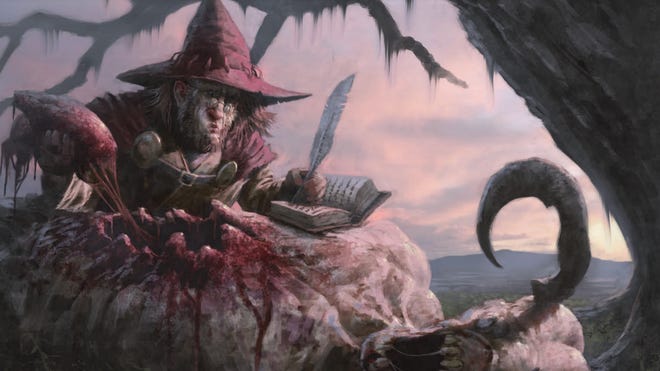 Alongside the Planet Apocalypse roleplaying supplement, Petersen Games is releasing a reprint of the original co-op game and two new expansions - Pack of the Crypt and Nightmare Pack - which both contain gruesome enemies for players to fight against and new characters to embody.
The Kickstarter campaign for the Planet Apocalypse board game reprint, expansions and roleplaying game supplement is set to be launched later today, September 21st, and will be live until October 5th.
Backers can get a PDF copy of the D&D 5E Planet Apocalypse supplement for $19 (£15) or a hardcover copy for $59 (£45), with the digital version set to arrive next month and physical copies following in May next year.