Classic starter Pokémon cards return for the TCG's 25th anniversary
Squirtle Squad, ride or die.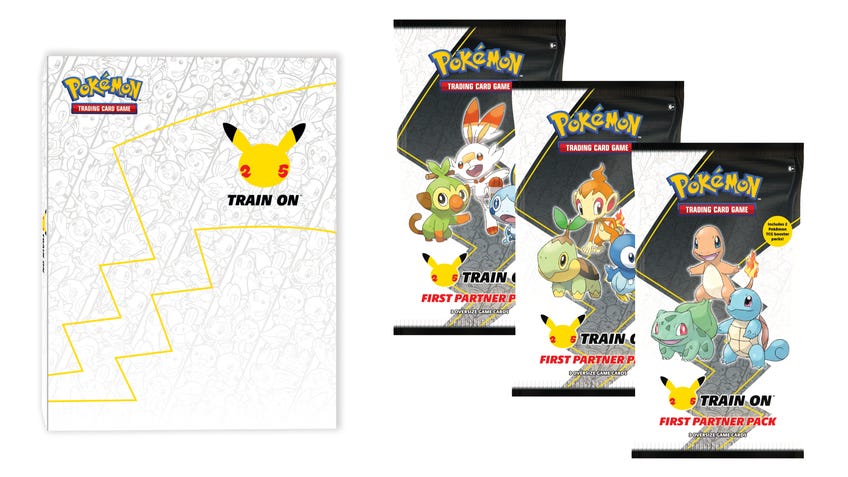 The Pokémon Trading Card Game will release a series of special packs containing oversized cards of each region's three starter Pokémon with their original art and card text. Called First Partner Packs, a new trio will be highlighted each month in 2021 and also contain two regular booster packs.
This comes as part of a flurry of announcements from The Pokémon Company regarding plans to celebrate 25 years of the series' global cultural dominance across games, anime, toys and collectible cards.
The First Partner Pack promotion stretches through October 2021 by highlighting one region to a time. For the unfamiliar, each new generation of Pokémon games take place in a geographically and culturally separate place within the same shared universe. The Pokémon Company will be working backwards through the series' history, starting with the Galar region from the most recent Sword and Shield video games.
That means fans and players can nab First Partner packs containing Grookey, Scorbunny and Sobble next month. Apologies to any staunch adherents to the original 151: your standard bearers - Squirtle, Charmander and Bulbasaur - won't show up in packs until October. Below is a list of dates for each pack.
Feb. 26th - Pokémon TCG: First Partner Collector's Binder
March 5th - Pokémon TCG: First Partner Pack (Galar)
April 2nd - Pokémon TCG: First Partner Pack (Alola)
May 7th - Pokémon TCG: First Partner Pack (Kalos)
June 4th - Pokémon TCG: First Partner Pack (Unova)
July 9th - Pokémon TCG: First Partner Pack (Sinnoh)
Aug. 6th - Pokémon TCG: First Partner Pack (Hoenn)
Sept. 3rd - Pokémon TCG: First Partner Pack (Johto)
Oct. 8th - Pokémon TCG: First Partner Pack (Kanto)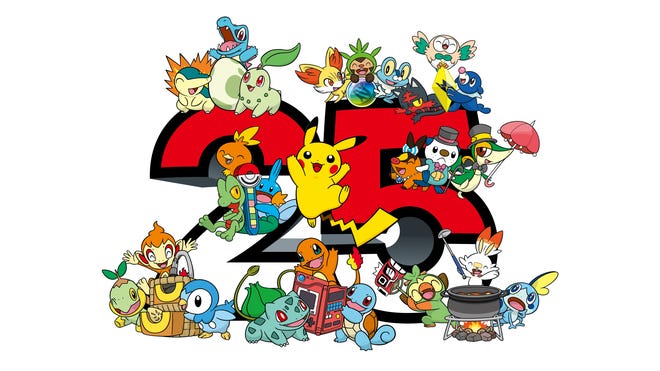 February's Collector's Binder is designed to house all of the oversized First Partner cards from the commemorative series and comes with an oversized Pikachu in its original (and superior) chunky art from 1995. The binder and the First Partner Packs will cost $9.99 (£7.32), including the two regular boosters packaged with each trio of oversized cards.
A press release from The Pokémon Company mentioned further celebratory products for Pokémon TCG players later in the year but did not offer any concrete details at this time.
Starter Pokémon have been an important part of how fans interact with the series since the first handheld video games. For many, the art on those original cards could be the foundations of cherished memories. The First Partner packs enshrine that nostalgia alongside an invitation to crack open a couple of boosters, if only for old times' sake.