Precious Little Animal's RPG critters help you foster mindfulness through once-a-day reflection
From Star Crossed creator.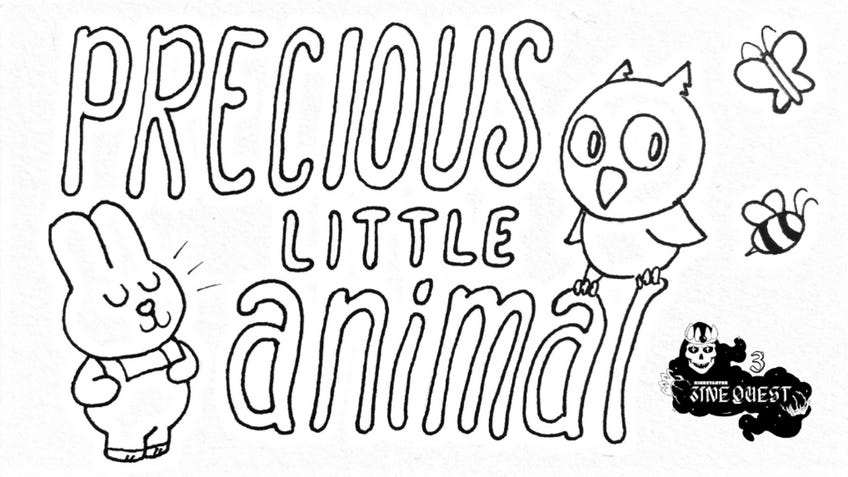 Retrace your day through the eyes and paws of a woodland critter in Precious Little Animal, a new tabletop RPG from For the Queen and Star Crossed designer Alex Roberts.
This solo journalling game asks for no more than 15 to 30 minutes, once each day, spent reflecting on recent events and fictionalising them in the life of a woodlands persona. Initially, players will create their alter ego through description or sketches, and on each subsequent day they record three events or activities that brought them joy, no matter how small. The final step involves deciding how those things also happened to their new friend.
By writing in the third person, Roberts wants players to step outside of themselves and view their actions, thoughts and emotions embodied in someone else - perhaps someone who is friends with a raccoon or two.
"In my experience, this practice of writing three good things has become more difficult during times of intense suffering and uncertainty - but also more vital and more satisfying," Roberts says in the Kickstarter description. "I hope that through this simple week of journaling, players will share my experience of being more attuned to moments of contentment, and find simple joys glittering and urgent like shards of glass in the dirt."
Precious Little Animal ships in a fairly compact, 24-page black-and-white zine and is crowdfunding as a part of Zinequest 3. Its sparse design leaves room for players to decide how best they want to engage with the material. It's clear Roberts wants to mix play and brief daily bits of self-appreciation - if not self-therapy - as a way of easing the often scary prospect of peering into our own heads.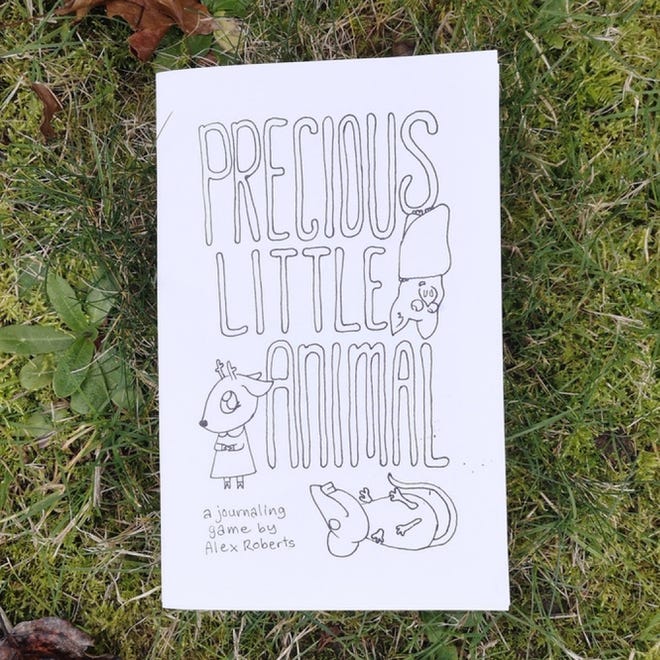 The short sessions means Precious Little Animal can be scheduled as some after-dinner entertainment or picked up before turning in for the day. Those too uncomfortable or otherwise not wanting to imbue themselves in the animal protagonist could still use the prompts and layout to create bite-sized stories about finding wonder in mundane, everyday actions.
The Kickstarter campaign for Precious Little Animal will run until February 24th and can be purchased for CA$12 ($9/£7). Shipping is expected to begin in July.