Wanderhome is a relaxing animal RPG inspired by Redwall, Studio Ghibli and the Moomins
Pastoral storytelling.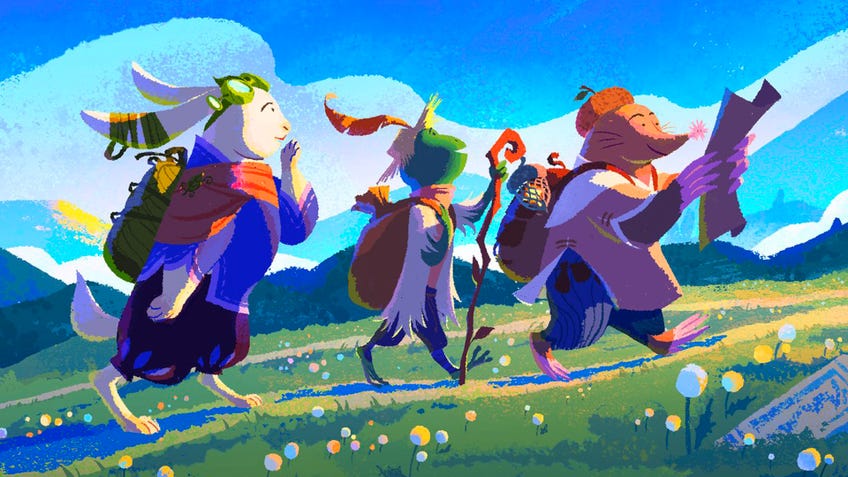 Step into a world of swaying grass and shaded creeks in Wanderhome, an upcoming roleplaying game that turns players into animals exploring a peaceful world.
Wanderhome is a fantasy RPG that sees players telling a collective story about the world of Hæth, a land populated by animal people called the Kith. The Kith live in a series of connected villages surrounded by pastoral landscapes like glens, rivers, farms and other such rural environments. Despite having experienced hardship and war in the past, the Kith now live in harmony with one another and the land itself, spending their days looking after their insect livestock - such as beehives - and generally taking it easy.
Inspired by Hayao Miyazaki, the Studio Ghibli director of animated films such as Spirited Away and My Neighbour Totoro, Tove Jansson - author of the Moomin series - and Brian Jacques's Redwall series of novels about animal adventurers, Wanderhome seeks to provide a safe roleplaying environment where players where conflict is not the centre of the narrative.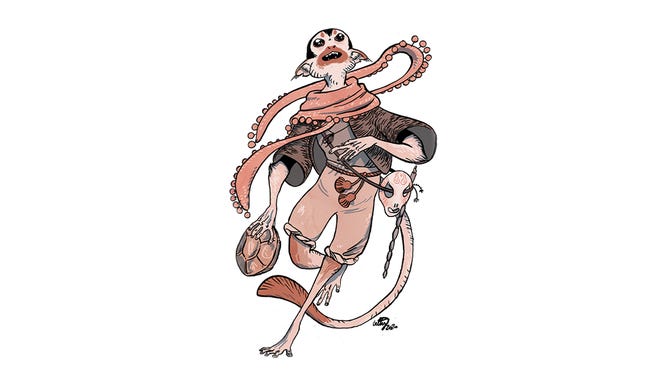 Wanderhome is a GM-agnostic RPG, meaning that players can decide to either have a guide to help lead the story or drive the narrative entirely themselves. As players travel across the world of Hæth, they will encounter various examples of nature that will provide new ways for them to interact with the world around them.
Player characters can embody a wide range of different Kith - whether they want to be a snake, fox, shrew or any other animal they can think of - that are all capable of making a variety of moral choices, regardless of what creature they are. When making their character, players can choose from a number of playbooks to define what kind of personality their character has. Options range from a creative poet or stouthearted guardian to a boisterous dancer and more archetypes.
Jay Dragon is the creator behind Wanderhome, having previous designed various rules-light RPGs such as the slasher-inspired Sleepaway. Dragon also created a two-in-one set of RPGs called Venture and Dungeon, based on introspective high fantasy and a group of school children playing Dungeons & Dragons.
The physical version of Wanderhome is being published by Possum Creek Games, the company behind the release of Sleepaway. Artists for the RPG include Sylvia Bi - who created its cover art - Letty Wilson and several other illustrators, who all bring their own unique art styles to the book.
The Kickstarter campaign for Wanderhome is live until September 3rd, with a pledge of $25 (£20) getting a copy of the full-colour PDF estimated to release in June 2021. For a physical copy of Wanderhome, players can pledge $45 (£35) and also expect to receive their copy next June.
A free play kit for Wanderhome is currently available to download from Itch.io, including a set of rules to help get players started, six of the 15 total playbooks and a selection of available traits and natures.