Kids' RPG book series Questlings is getting a companion game co-created by Jiangshi co-designer
Bard education.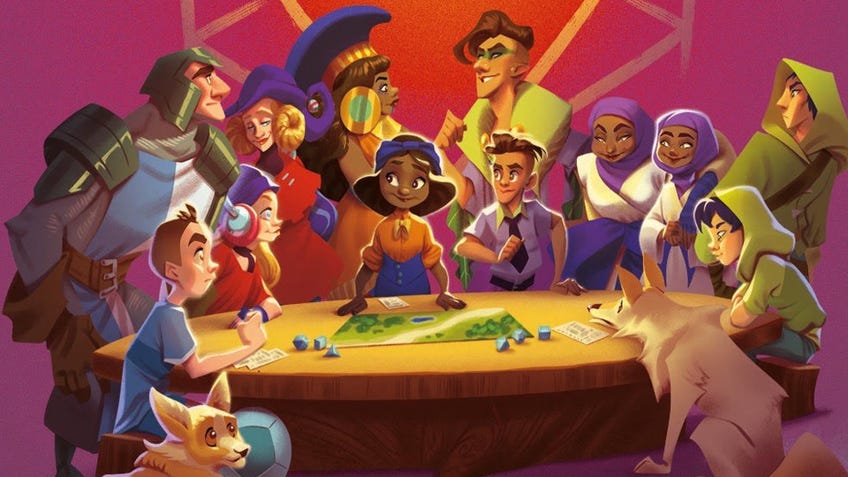 Questlings, a children's book series about roleplaying fantasy characters, is releasing with an upcoming tabletop RPG co-created by Banana Chan, co-designer of Jiangshi: Blood in the Banquet Hall.
Based on a new series of books about children discovering their own classic roleplaying personas, the Questlings RPG is a tabletop roleplaying game designed for kids.
In the game, the players become seemingly ordinary youngsters attempting to navigate the kind of challenges and ambitions that children have as they grow up. These goals include things such as creating a project for a science fair, encouraging the town to recycle to help the environment and writing their very own survival guide.
So we have hinted at this a lot lately but here it is...

We have been working with @bananachangames @GMTimD to create an RPG based on our upcoming children's books! The RPG is a joint publish w us and @gameandacurry

Sign up to get notified here!https://t.co/Qio3BRHR53

— Dan - Letiman Games (@LetimanGames) October 11, 2020
Achieving these goals sees the players needing to collect three different inventory items found across the fantasy RPG's map, with players rolling dice in order to uncover and reach them. However, these locations are not what they seem, as each one has both a reality side and a fantasy side. Whenever a player enters into the fantasy side of these locales, their chosen roleplaying personas suddenly appear - ready and eager to help them out.
The personas in Questlings are based on the type of classes found in classic RPG series such as Dungeons & Dragons and Pathfinder, including a paladin, mage, ranger and bard. These personas can also help the player characters with challenges they encounter in their own realities, aiding them in their various life goals.
Questlings is a series of children's books about a group of kids that face everyday difficulties like school work, self-esteem issues and bullying by drawing on the strength of a chosen roleplaying persona. Each book in the Questling series looks to cover six different friends as their fantasy personas help them learn important life lessons, and make them realise that they are more like the heroic characters than they think.
Both the Questlings books and the RPG seek to use this dual world and character aspect to help young readers and players to gain confidence in dealing with challenges in their own lives.
Aside from Chan, who has also written for the Kids on Bikes roleplaying game, the Questlings RPG was co-created by Tim Devine, co-designer of The North Sea Epilogues - an RPG based on board game Raiders of the North Sea - and science-fiction RPG Kids in Space.
The Questlings RPG is being published by Game and a Curry and Letiman Games, the studio behind the Questlings series of children's books. The illustrations for both the RPG and books are by Jacqui Davis, who has previously worked on board games like Bullfrogs and Neverland Rescue.
The Kickstarter campaign for both the Questlings series of children's books and RPG is set to launch next month, with a retail price for both yet to be confirmed.