Resident Evil 3: The Board Game is bursting onto Kickstarter later this month
My bloody Valentine.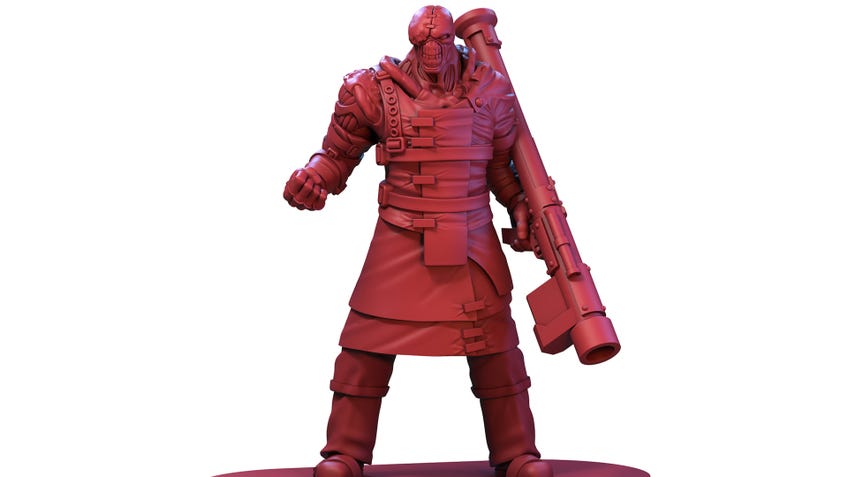 Escape Raccoon city in the midst of a zombie outbreak in Resident Evil 3: The Board Game, an upcoming tabletop adaptation of the classic survival horror video game arriving on Kickstarter later this month.
A co-op board game based on the 1999 video game - a complete remake of which was re-released earlier this month on PS4, Xbox One and PC - Resident Evil 3 will see up to four players working together to uncover the mysteries of Raccoon City and eventually escape its undead-infested streets. The longer players remain in the city limits the more dangerous the situation becomes, with greater numbers of zombies and other terrors spawning.
These terrors include the monstrous abomination Nemesis: a hulking figure determined to eliminate every member of S.T.A.R.S., Resident Evil's elite tactics and rescue organisation.
Trying to survive the onslaught are characters including heroine Jill Valentine (who also appeared in the first Resident Evil game) and Carlos Oliveira, a mercenary working for the evil corporation behind the zombie outbreak, Umbrella. As a member of S.T.A.R.S., Jill and her associates will be hunted by Nemesis through the streets of Raccoon City as they gather essential resources and confront a number of important decisions.
Players will have to face a number of surprise encounters from the horror board game's tension deck - a mechanic first introduced in Resident Evil 2: The Board Game - which can lead to even more undead monsters or unforeseen threats rearing their ugly heads.
Players can tackle Resident Evil 3: The Board Game in either individual scenarios or as a continuous narrative campaign that can take over 19 hours to complete, according to publisher Steamforged Games.
The designer of Resident Evil 3: The Board Game is Sherwin Matthews, who also led design on Resident Evil 2: The Board Game and worked on Steamforged's upcoming board game adaptation of PS4 video game Horizon Zero Dawn.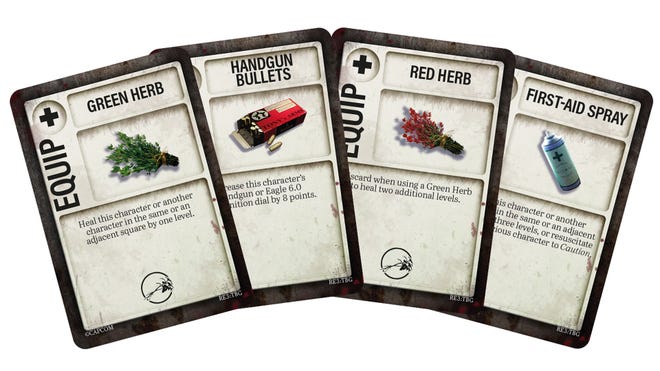 As well as Resident Evil and Horizon Zero Dawn, Steamforged previously brought video game Dark Souls to the tabletop as Dark Souls: The Board Game and a separate card game spin-off. Outside of video game board games, the publisher is also known for fantasy miniatures game Guild Ball, miniatures game Godtear and upcoming tabletop RPG Animal Adventures: Gullet Cove, based on the cat and dog miniatures compatible with Dungeons & Dragons 5E.
Resident Evil 3: The Board Game will launch on Kickstarter on April 28th. The estimated release date for the game is March 2021, with an alternative retail version also on the way.