Rivers of London, an RPG based on the adventures of a magical policeman, is on its way
Prepare for supernatural mysteries in ol' London Town.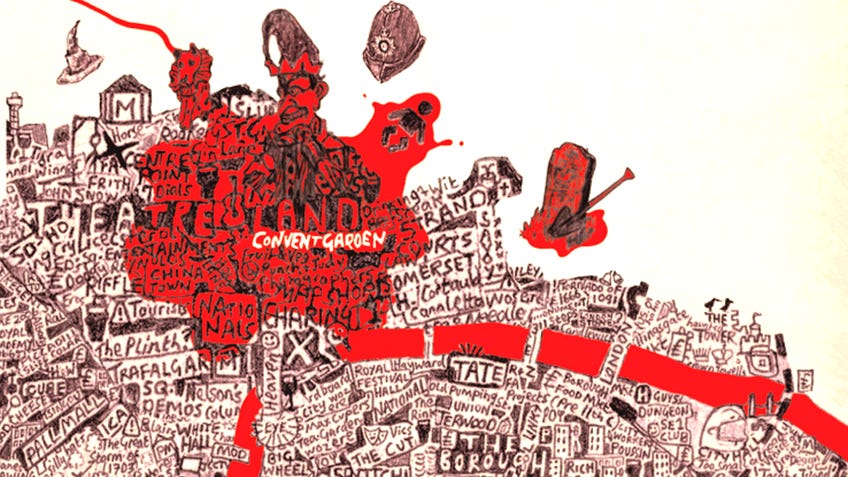 The makers of Call of Cthulhu have announced a tabletop roleplaying game based on the Rivers of London series of novels.
Chaosium, also known for publishing fantasy RPG RuneQuest, confirmed that it would be working closely with best-selling author Ben Aaronovitch to adapt his urban fantasy fiction universe into a tabletop RPG.
Set in the world of Folly, the Rivers of London series chronicles the exploits of police officer Peter Grant, as he investigates various supernatural mysteries and trains to become an apprentice wizard of a top secret branch of the English police force. The novels contain a unique system of magic called Newtonian magic, as well as rivers that exert powers and wills of their own.
Rivers of London also features a world full of supernatural creatures, something that eventually drew Lynne Hardy, the roleplaying game's project lead, towards adapting the series: "I started reading Peter Grant's adventures a few years ago and knew right away that the Folly would make a marvellous setting for an investigatory fantasy game."
Author Ben Aaronovitch had this to say about the upcoming roleplaying game:
"I've been an RPG player since the original D&D so I'm terribly excited and honoured to have Rivers of London turned into a proper roleplaying game and especially because it's with Chaosium."
This isn't the first time that the Rivers of London series has been adapted into another medium as there are a number of graphic novels featuring yet more stories set in the books' extended universe, with the very first release entitled Rivers of London Vol.1 Body Work.
A Rivers of London television series is also slated to be in the works, with actors and writers Simon Pegg and Nick Frost announcing in May of this year that their production company, Stolen Picture, would be creating episodes set in the world of Folly.
Chaosium's first venture into adapting a series of books into a roleplaying game, the Call of Cthulhu RPG, is heavily based on the works of horror writer HP Lovecraft, while Arthurian roleplaying game Pendragon draws from legends such as Le Morte d'Arthur.
There is currently no set release date for the Rivers of London roleplaying game, so for now, you can indulge your desire for fantasy RPGs with our list of the best fantasy roleplaying games that aren't D&D.