Roll for the Galaxy digital beta arrives on mobile and PC
In space, no-one can see your screen.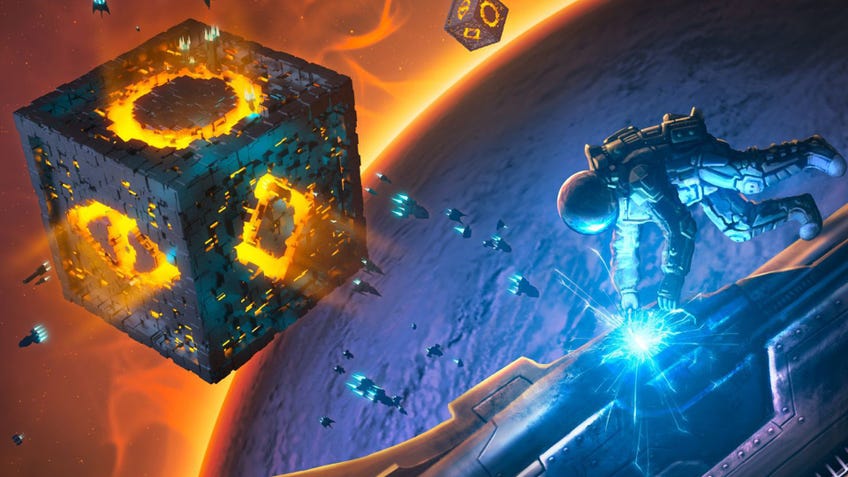 The free beta for the digital version of intergalactic dice game Roll for the Galaxy is now available to download on mobile and PC.
A spin-off from designer Tom Lehmann's card game Race the Galaxy, Roll for the Galaxy sees players travelling through space in search of new worlds to populate, using dice to develop their people and technology. The two- to five-player board game has opponents choosing between nine different factions - alongside nine separate starting worlds - with the aim of growing their civilisations across as many other planets as possible.
Throughout the game, players are able to gain new technologies, developments, trading opportunities and living space depending upon the dice they decide to roll. There are 60 possible settlements and developments to choose from, as well as over 100 custom dice to use, allowing for an amount of replayability and differing strategies.
The digital board game version of Roll for the Galaxy features all the gameplay elements of its tabletop counterpart, alongside online multiplayer and several gameplay modes to choose from, such as asynchronous - meaning that player turns do not happen simultaneously - and real-time competitive modes.
Players are able to challenge an AI opponent in a solo game mode designed by Keldon Jones, the creator behind the AI featured in Race for the Galaxy's own digital app.
The creative team behind Roll for the Galaxy includes Lehmann and Wei-Hwa Huang, who designed the puzzle title Boolean Dice.
Whilst developer Temple Gates Games is responsible for the Roll for the Galaxy app, the original board game was released by Rio Grande Games - the company behind deckbuilding game Dominion and last year's Underwater Cities.
The free beta for Roll for the Galaxy can be accessed now on Android, iOS and PC. Anyone who previously signed up for the beta should receive a link to download the app.
A release date for the full digital version is yet to be announced.