Sacred Rites is a new social deduction game inspired by horror film Midsommar
Aster and you shall receive.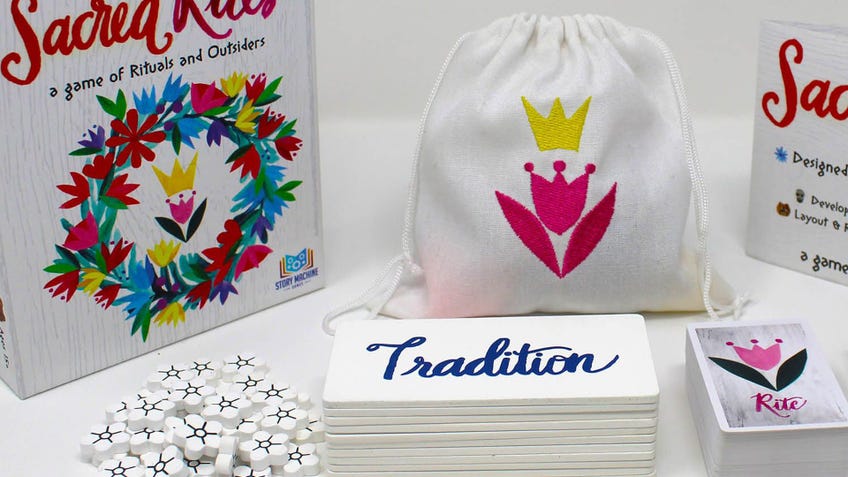 Infiltrate a mysterious cult as an outsider or become a believer in Sacred Rites, a social deduction game that takes its cues from last year's disturbing horror film Midsommar.
In Sacred Rites, three to nine players assume the roles of cultists who join every night to perform rituals and worship their ideals. However, not all of these cultists are necessarily believers, as some of the players will secretly be outsiders attempting to learn the secrets of the cult for their own means. Whilst the believers want to protect their sanctified secrets from the outsiders, the other side must attempt to fit in long enough to discover what they need to know.
The upcoming bluffing game sees players being secretly assigned to either the believers or the outsiders, with the believers winning if they out all of the false cultists and the outsiders succeeding if they manage to lay low. Roles are randomised each game, so that all the players will get a chance to experience both sides.
Each game takes around 30 minutes to play, with believers receiving a correct combination of hidden words and outsiders going without. Every player in the game must take a turn to give a clue that's somewhat connected to the original collection of hidden words, with all players needing to repeat that particular clue back in a chant.
For example, should one player say "The favourite colour of our cult is magenta!", all the other players will need to chant back "Ah, magenta!" This clue may be given by a believer who knows that the combination of hidden words for the game are "watching paint dry," and is therefore alluding to a colour of paint - signalling to the other believers that they are not an outsider.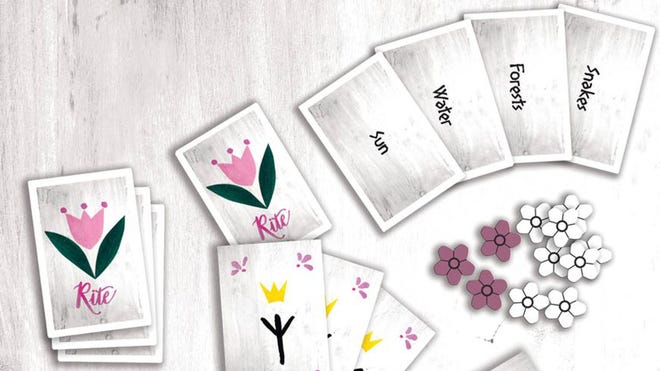 The design team responsible for Sacred Rites is made up of Julia Koerwer - with this being their board game designer debut - and Jono Naito, who previously co-designed humorous amusement-building game Danger Park and free print-and-play game Roll to Escape, released earlier this year in response to the COVID-19 pandemic lockdown.
Kristena Derrick, the artist behind Sacred Rites, has imbued the game with floral tones and bright colours inspired by the visuals of Midsommar. Directed by Ari Aster and released by A24 films last year, the acclaimed horror film saw a group of US students sucked into an unsettling cult in the Swedish countryside.
Sacred Rites will be published by Story Machine Games, the studio behind Danger Park, Rosetta: The Lost Language and several free print-and-play titles, such as Starline Industries and Word Slap.
Sacred Rites is set to be released sometime this year, with pre-orders launching next week.