Japanese card fighter Sakura Arms is getting its first 'complete' English release from BattleCon and Exceed studio
Level 99 commits to localising future releases.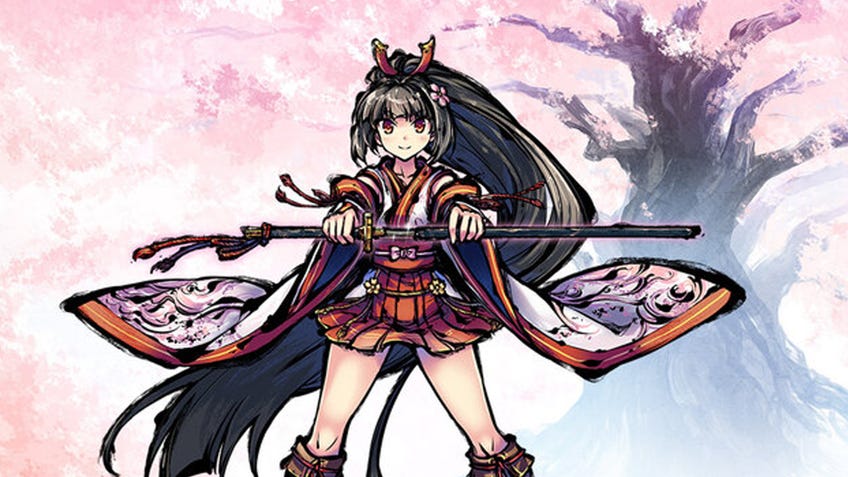 A new English-language release of Japanese fighting card game Sakura Arms is headed to Kickstarter next month courtesy of BattleCon, Exceed and Pixel Tactics publisher Level 99 Games.
First released in Japan in 2016, Sakura Arms is a two-player card fighter that sees players create a deck from two goddesses with unique weapons, abilities and effects. Players select just 10 of the 22 cards from the two chosen pools to use in each game, allowing for a large amount of variety and customisation without having to construct a large deck.
Gameplay abstracts the positioning and duelling of one-on-one battles, with sakura tokens on a central board representing the distance between the fighters. Further tokens track the defence and spirit power of characters, used to perform powerful ultimate attacks in the hope of defeating your opponent.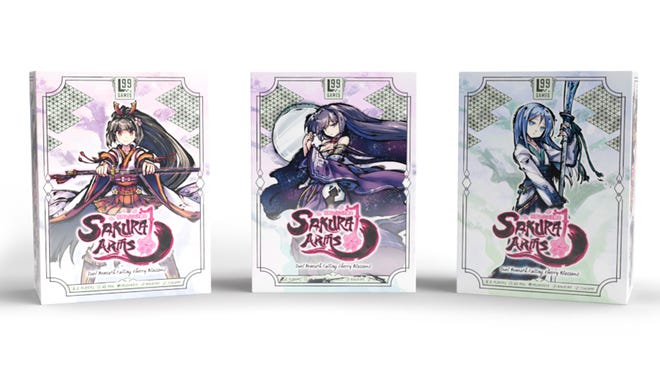 Sakura Arms was previously translated into English by US publisher AEG, including seven of the game's goddesses. However, the single English-language release later went out-of-print, making it difficult to acquire, and didn't include any of the game's expansions.
Level 99 confirmed that its upcoming re-release of Sakura Arms would include all 18 of the characters featured in the game's original core box and later expansions, divided equally between three standalone sets. As such, the 'complete' release will mark the first time that all of the game's goddesses are available in English. On Reddit, the publisher said that the new edition would be "most compatible" with the older AEG release.
The Yurina box includes the six goddesses from Sakura Arm's Japanese Basic Set, and is described as being the best starting place for newcomers to the series. It's accompanied by the Saine box, including six "slightly more complex" characters released in expansions, and the Yatsuha box, which features the six most recent additions to the roster. Each $34.99 set will include all of the tokens and materials required to play.
Level 99 will launch a Kickstarter campaign for Sakura Arms on October 27th, during which the sets will be available for less than their planned retail price and include promo content. The publisher said it would localise future sets for Sakura Arms released in Japan, keeping the English-language edition up-to-date.