Undaunted studio announces next title from creator of Merv board game
Put your nose to the grindstone.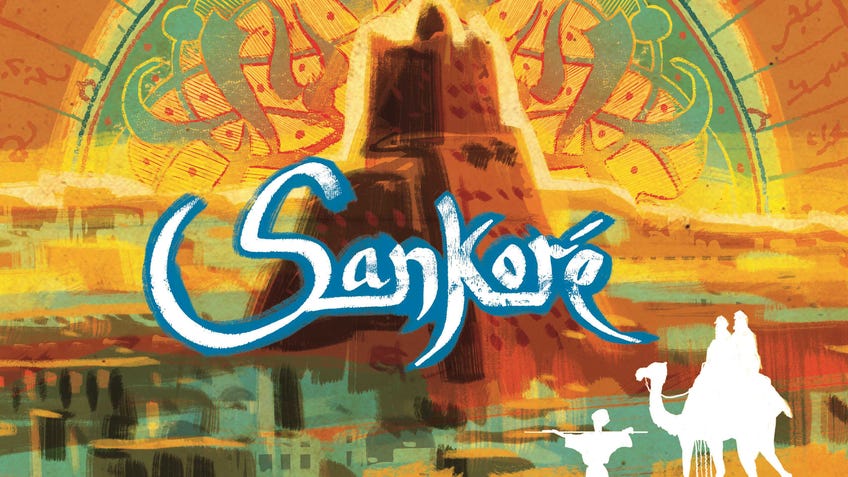 The studio behind the Undaunted series of board games – Osprey Games – has announced a new title co-designed by the creator of Merv: Heart of the Silk Road, Fabio Lopiano.
Sankoré: The Pride of Mansa Musa is an upcoming board game that sees players managing one of several prestigious schools within the University of Sankoré during the 14th century. The university – which is otherwise known as Sankoré Madrasah – was one of three centres of learning stationed within Timbuktu, Mali, which is a country within west Africa.
Funded by Mansa Musa, who was the leader of the Mali Empire from 1312 to 1337, Sankoré was constructed as both a mosque and a university wherein people seeking knowledge could attend. Sankoré remains standing to this day, despite the threat of flooding and lack of restoration work: with several restoration and protective committees researching ways to protect the historical building.
A trailer for Sankoré: The Pride of Mansa Musa.
In the Sankoré board game, one to four players are tasked with running their own school within the university with the goal of spreading knowledge across west Africa. As managers, players will be enrolling and graduating pupils, adding to their respective curriculums, teaching classes and stocking the substantial libraries with fresh books. Alongside this, players will be ensuring that their students' knowledge in the four major disciplines of Sankoré - theology, law, mathematics and astronomy - continues to grow
.
As the university expands, completed buildings will increase the value the Mali Empire places on the associated discipline, with players who invested in those disciplines receiving more points at the end of the game. Whichever player gathers the most points through the knowledge they've passed on wins the game.
There is also a solo game mode designed to support a single player who will be competing against a distinguished scholar and academic, whose actions are determined by an automated system – with the player needing to score more points than them to win.
Wheels highlights some of the most exciting board games coming out this year.
Besides creating Merv: The Heart of the Silk Road, Lopiano has also designed Ragusa – a board game that takes place in 15th century Dubrovnik – and last year's Zapotec. Lopiano co-designed Sankoré: The Pride of Mansa Musa with Mandela Fernandez-Grandon, the creator of two-player board game Glasgow.
Apart from the Undaunted series and Sankoré, Osprey Games has published miniature games such as Frostgrave – a miniatures game about hunting for treasure as a wizard – and Stargrave, alongside tabletop roleplaying games like noir title Hard City and Crescendo of Violence.
Sankoré: The Pride of Mansa Musa is set to be released in Q4, with a retail price yet to be confirmed.