Scott Pilgrim vs. the World board game releases early next month
After a revised Kickstarter campaign in 2019.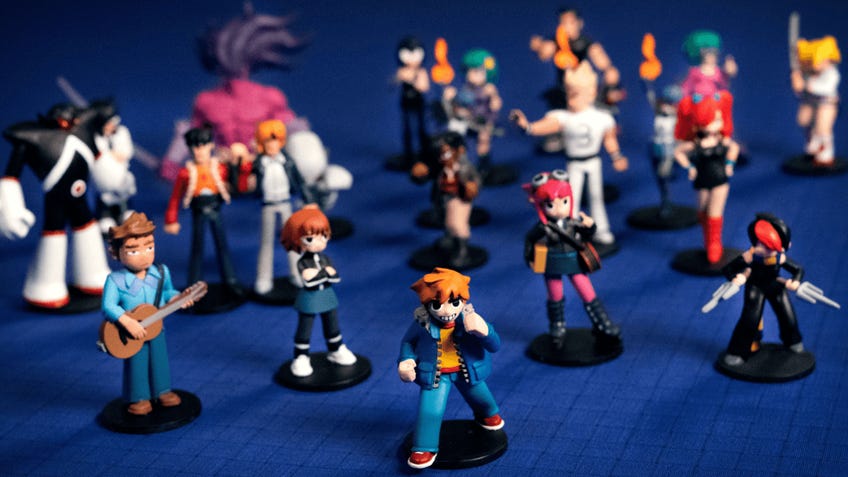 The upcoming tabletop adaptation of popular comic series Scott Pilgrim vs. the World has been given a retail release date.
Scott Pilgrim Miniatures The World will see a full retail release early next month, after being successfully funded on Kickstarter late in 2019.
The Kickstarter campaign - which resulted in over $233,000 (£166,000) being raised by backers - followed a previously-cancelled launch that was closed prematurely due to audience feedback criticising the lack of backing options. According to a blog update on the revamped Kickstarter page, the game's publisher, Renegade Game Studios, responded to the criticism by including the opportunity for backers to select either painted or unpainted miniatures, alongside the chance to choose between the optional expansions.
A board game for two to four players, Scott Pilgrim Miniatures The World is based on Bryan Lee O'Malley's beloved comic book series starring bassist Scott Pilgrim, as he attempts to defeat Ramona Flowers' seven evil exes. During the board game, players can choose to control either the team of Good Guys - featuring Scott and his friends - or the League of Evil Exes attempting to fight Ramona. The various characters in the game have different unique abilities for players to utilise against their opponents, which they'll eventually be able to level-up as well as unlocking entirely new ones.
Players move around a pop-up board using miniatures representing the different characters, with the opportunity to use the game's 3D objects as improvised weapons. The core version of the game features Scott Pilgrim, Ramona Flowers, Knives Chau, Kim Pine, Stephen Stills and Matthew Patel and the three Demon Hipster Chicks.
Scott Pilgrim Miniatures The World was created by Erica Bouyouris, the co-designer behind Bosk - a board game about placing falling leaves in order to grow the most trees - family-friendly title Kodama 3D, educational board game Roar: King of the Pride and Ghostbusters: The Card Game, an adaptation of the classic horror comedy film.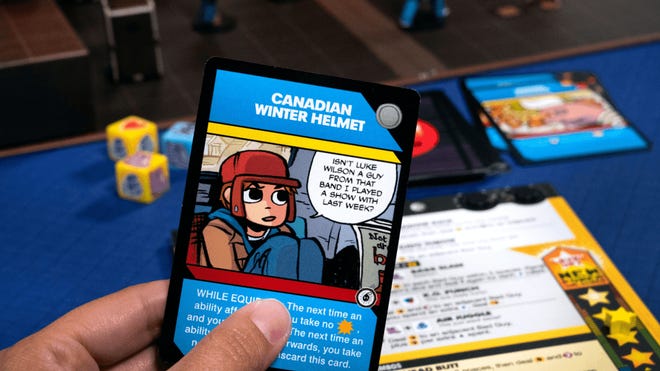 Besides Scott Pilgrim Miniatures The World, Renegade is known for publishing the deckbuilding game series Clank!, alongside other tabletop titles such as Raiders of the North Kingdom and Architects of the West Kingdom.
The Scott Pilgrim comic book series has previously been adapted into a 2010 film directed by Edgar Wright and starring Michael Cera, Mary Elizabeth Winstead, Brie Larson and Chris Evans, as well as a video game released the same year by Ubisoft.
Scott Pilgrim Miniatures The World is set to be released on April 7th at a retail price of $100 (£71).