Guess Who meets Mysterium card game Similo is coming to mobile and PC
Sign up for app's beta next month.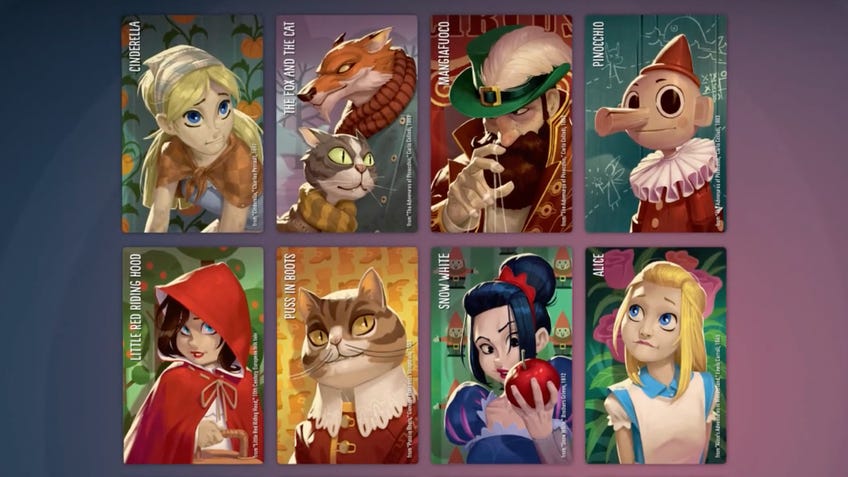 Co-op card game Similo is headed to mobile and PC, and you can sign up to give the guessing game a go during its beta test next month.
Released last year, Similo plays like a combination of Guess Who, Mysterium and Codenames. Like Guess Who's grid of faces, the game begins with a grid of headshots on the table, with one player trying to lead their group to a specific person by giving clues each turn, as in Codenames.
The clues are provided in the form of other picture cards, which are placed either horizontally or vertically to indicate similarities or differences between the chosen card and the correct answer - the abstract use of image clues is similar to games such as Mysterium and Dixit.
The game launched last year in a number of separate themed packs, including sets based on fables, myths and historical figures, with an animal pack due for release in the future. Behind the game's illustrations is Tokaido artist Naïade.
Similo's digital app will include the ability to play the game in a local pass-and-play mode with two or more players, as well as in one-on-one matches in online multiplayer.
A beta for the app will be held from September 1st to 15th, with limited sign-ups now open. The beta is available on iOS, Android and PC devices.
A launch date for the full Similo app is yet to be announced.