After raising $1.5m on Kickstarter, Rainbow Six: Siege board game asks backers for more money to receive their copies
Due to costs incurred by COVID and Ukraine war.
The publisher behind the Rainbow Six: Siege board game has asked Kickstarter backers for additional funds in order to produce and deliver their copies.
6: Siege, a tabletop adaptation of the multiplayer video game in the long-running Tom Clancy's Rainbow Six series, raised over $1.5 million from almost 11,000 people during its Kickstarter crowdfunding campaign in June 2021.
Now, studio Mythic Games has asked for additional contributions from backers in order for the final product to be printed and shipped later this year.
In an update on the upcoming board game's Kickstarter page, Mythic outlined the additional costs required for backers to receive their copies. (Thanks, Wargamer.) In most cases, backers will need to pay around half of their original pledge again. Those backers who pledged $69 (£54) for the core pledge rewards will need to provide an additional $39 (£31), while those at the $199 (£158) tier level will have to pay an extra $99 (£78) and the highest-tier backers – who have already pledged $269 (£214) - will have to produce an extra $129 (£102).
Mythic assured backers that each amount had been calculated to exactly cover the printing costs for their specific pledge rewards. The studio said that in order for printing and shipping to go ahead, a minimum commitment rate would need to be met by backers within the next two weeks. If the threshold isn't met, Mythic confirmed that it will be forced to completely cancel production and distribution of the game, with backers being reimbursed for their pledges.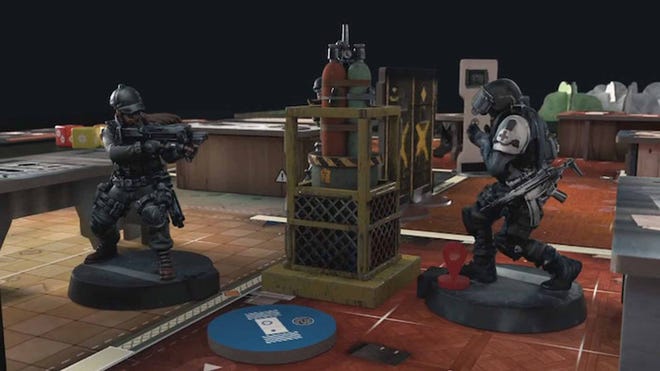 For those individual backers who are "unwilling or unable" to pay the extra shipping, Mythic confirmed that their games would not be delivered as part of the game's planned fulfillment this October. While the studio said that it would grant refunds requested by backers, it added that "these refunds will continue as long as they do not jeopardize the delivery of the projects".
"We will remain open to other possibilities to deliver to you by monitoring the evolution of prices, even if it seems very unlikely that they will decrease in the coming months," it said.
According to Mythic, there are multiple reasons the company was forced to request additional funds for the 6: Siege campaign, most notably the effects caused by "the combined crises of COVID and the war in Ukraine", alongside the rising cost of manufacturing materials such as paper and card, increased labour costs, and shipping fees caused by record container prices.
"Prices have literally exploded in all areas, and the estimates on which we based ourselves before and during the Kickstarter campaign are absolutely no longer relevant," Mythic said.
The publisher also acknowledged that 6: Siege's creation had been "much more" expensive than it planned, resulting in a longer and more costly development: "On our side, it must be said, we spent much more than expected in the development of the game, with more people than we expected working on it and longer than we originally estimated (which caused extra costs, but also has the advantage of having an optimal, well-tested, varied and balanced game in the end)."
Mythic previously ended up in a similar situation with its adaptation of indie video game Darkest Dungeon last summer, asking backers to cover 50% of the additional costs required to see the board game to completion. In its 6: Siege update, the company claimed that more than 80% of Darkest Dungeon backers opted to stump for the additional shipping. In that case, backers who pledged for the core board game were asked for an extra $18 (£15).