Play Above and Below creator's next game Sleeping Gods with free print-and-play demo
Includes spoiler-free campaign for one or two players.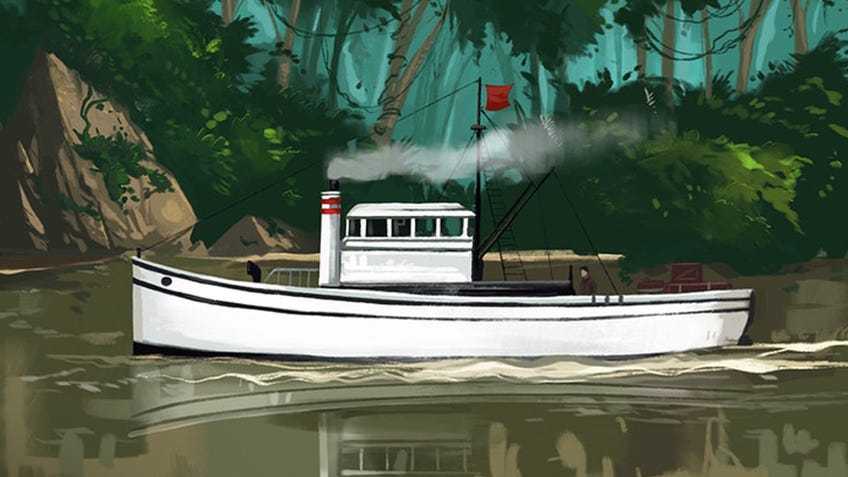 A free print-and-play demo has been released for Sleeping Gods, the next game from the creator of Above and Below, Near and Far, and Eight-Minute Empire, Ryan Laukat.
Sleeping Gods is an open-world adventure game set in 1929. The co-op game casts up to four players as the crew of a steamship as it journeys between islands, discovering secrets and interacting with inhabitants of the world - including monsters, which can be battled using a dice-free combat system.
The game includes an atlas of connected maps, with the pages of the book serving as the board for each scenario as the players traverse the land and seas during a campaign estimated to be between 10 and 20 hours long. Decisions made by the players can affect the story and world, with the game said to include hundreds of quests that have several potential outcomes, detailed in a "novel-length" storybook.
Ahead of Sleeping Gods' arrival with backers in December - having been delayed from its Kickstarter campaign's planned release in May - Laukat announced a print-and-play demo for the game that can be downloaded for free.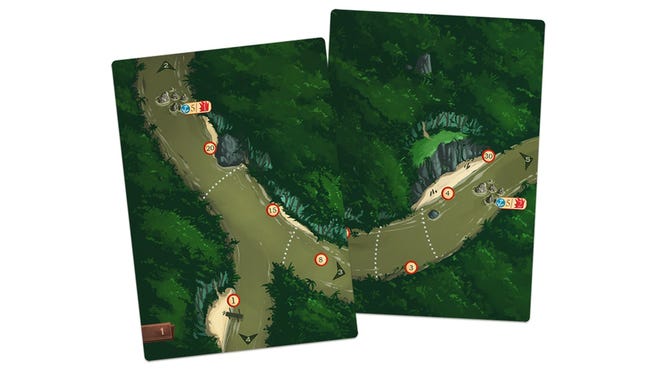 Sleeping Gods: Primeval Peril is described as a spin-off from the full game, offering a short standalone campaign of between two and four hours long featuring five new characters and a separate storybook of scenarios.
Powered by a simplified version of the Sleeping Gods rules, Primeval Peril plays with just one or two people and is described to be an introduction to the world and basic gameplay while avoiding any spoilers for the complete game. While "almost everything in Primeval Peril is new", Laukat added, "there are a few things that show up in Sleeping Gods", including the adventure cards and some of the game's enemies.
Sleeping Gods: Primeval Peril can be downloaded for free now, including the rules, boards and cards needed to play. You'll have to find some substitute tokens to replace the figures, tokens and cubes used in the game.