Soul Raiders, co-op fantasy adventure game from Splendor creator, comes to Kickstarter next month
Marc your calendar.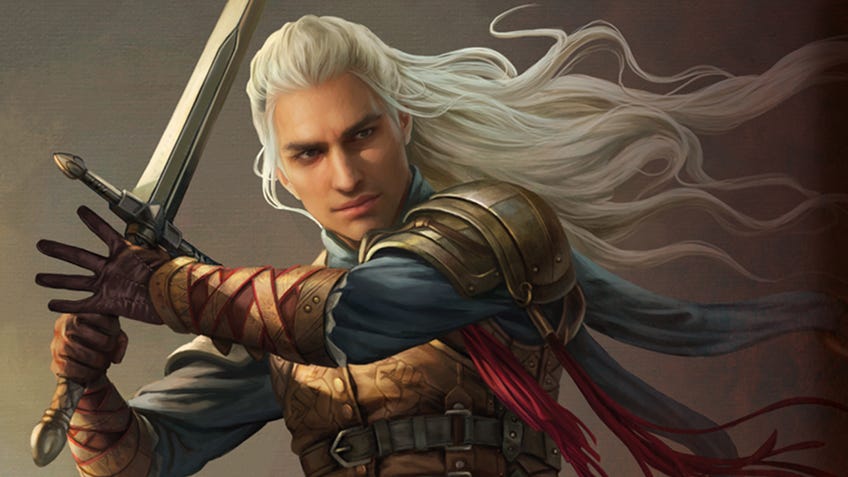 Splendor designer Marc André's latest board game Soul Raiders will launch on Kickstarter next month.
Unveiled last year, Soul Raiders is billed as an ambitious story-focused adventure game set in a fantasy world. The game features more than 800 cards illustrated by over a dozen artists, including Magic: The Gathering illustrator Magali Villeneuve.
The co-op game sees up to four players freely exploring a series of individual location cards, using the cards in their hand to resolve tests - such as picking a lock - and battle a variety of monsters. The players' health is tracked on a shared central board, meaning that they win or lose together - there is no individual player elimination. As players take more and more damage, they become steadily exhausted, drawing fewer cards at the beginning of the next round.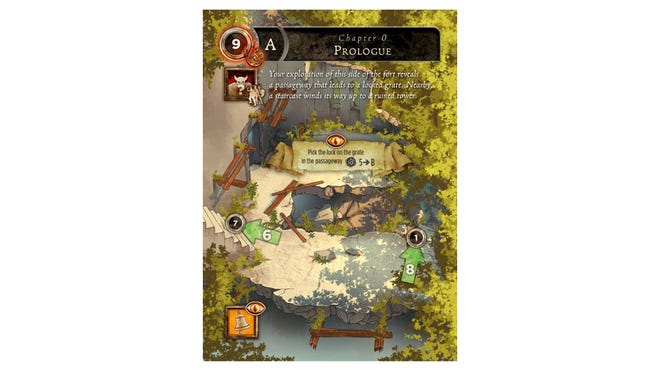 Location cards can be flipped over to reveal different environments, while players can also spend their movement to travel between separate places in the world in search of their objective(s) during each of three chapters. Players can stay as a group or split up, using their combined traits or unique abilities to overcome the various obstacles in their way. A solo mode is also included in the box.
Each chapter is said to be made up of 40 locations and last around 90 minutes, with the connected campaign culminating in a finale influenced by the players' decisions and actions during previous sessions. Players can fail an individual chapter, but still progress to the next scenario, having to deal with the consequences.
Specific events and unique monsters can appear during each playthrough based on the players' actions, resulting in a nonlinear story and a variety of available paths. Locations can also trigger various effects and events at the end of each turn, from spawning additional monsters to raising threat - which gradually increases the number of enemies that appear and can lead to the group's loss.
Soul Raiders is the debut release from newly founded publisher One for All, founded by André and industry veteran Hicham Ayoub Bedran, founder of Cyclades publisher Matagot and director of Oriflamme maker Studio H.
It's also the first game built on André's Running Quest gameplay system, which will power future narrative and co-op titles in the future, an announcement from the studio said.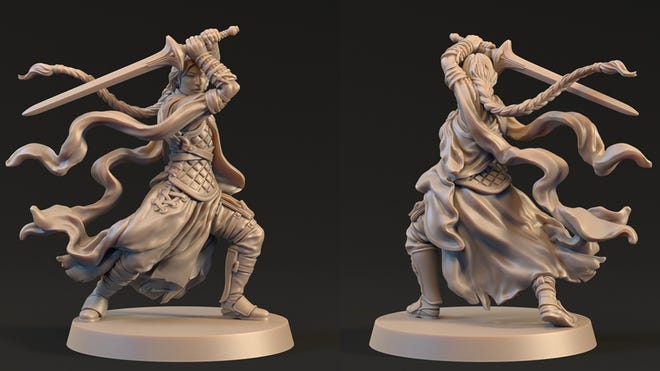 Soul Raiders will launch on Kickstarter this July 7th. The box will include miniatures for each player character, as well as the game's hundreds of cards and tokens.
One for All said that it would similarly crowdfund future releases on Kickstarter, in order "to produce an ambitious and luxurious board game experience".
Pricing for the Soul Raiders Kickstarter and a release date are yet to be announced.