A Steven Universe board game is coming from the co-designer of Harry Potter: Hogwarts Battle
A hidden Gem.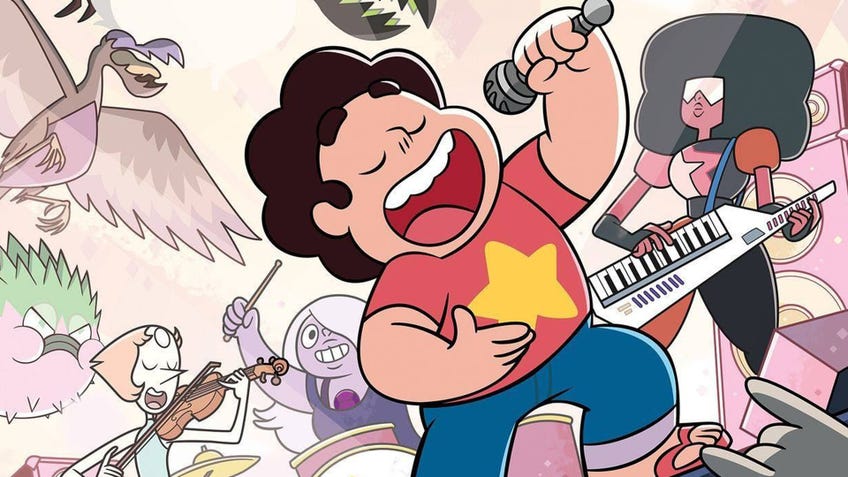 Coax Steven Universe characters on-stage to perform in an upcoming card game from the co-designer of Harry Potter: Hogwarts Battle.
Steven Universe is an animated television series that follows the adventures of a young boy called Steven who lives with a group of Crystal Gems - magical aliens from another world - who help him to protect the world from nefarious members of their kind. First airing in 2013, Steven Universe was the very first animated series on Cartoon Network to be created solely by a woman - Rebecca Sugar - and concluded with a feature-length television film called Steven Universe: The Movie earlier this year.
The upcoming board game adaptation of the series is called Steven Universe: Beach-a-Palooza Card Battling Game and sees players competing to recruit as many different Stevens - from multiple universes - and Crystal Gems as possible. With Beach City having a battle of the bands event, players will need to carefully select what characters they want in their crew, whilst ensuring that their performance isn't disrupted by any corrupted Gems.
Beach-a-Palooza takes place over the course of three acts which, in turn, contain three rounds. Each round begins with players choosing three cards from their hand, before passing the remaining cards to the player on their left. The player can then choose two of their cards to play to either the audience or the stage, with any cards not being played going into a common area.
Should players have the right characters and amount of energy needed, then they can create a Fusion - which creates a more powerful version of the original cards. Players can then choose to attack a party crasher to gain bonuses and even victory points, if they successfully defeat them.
The winner of the Beach-a-Palooza is whichever player has the most victory points by the end of all three acts.
Hogwarts Battle co-creator Andrew Wolf designed the Steven Universe: Beach-a-Palooza Card Battling Game alongside Erica Bouyouris, who previously co-designed the seasonal park game Bosk and a 3D version of Kodama that was released earlier this year after a successful Kickstarter campaign last summer.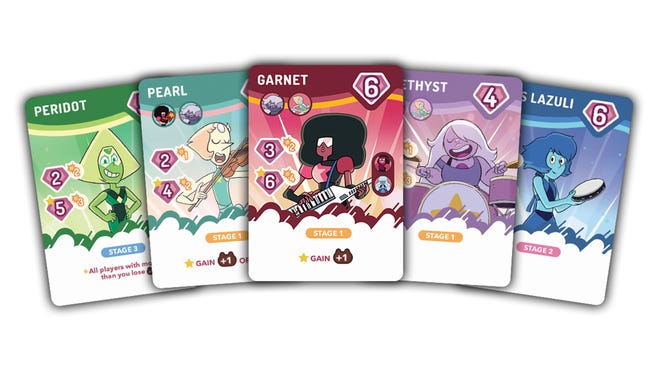 Beach-a-Palooza will be published by Cryptozoic Entertainment, the company responsible for releasing tabletop adaptations such as video game board game Portal: The Uncooperative Cake Acquisition Game and Ghostbusters: The Board Game.
The Kickstarter campaign for Steven Universe: Beach-a-Palooza Card Battling Game will be live from July 14th. A pledge of $30 (£23) will get backers a copy of the core game, estimated to arrive sometime in December.