Svalbard is an RPG inspired by Edge of Tomorrow that will kill your character again and again
Roll, die, repeat.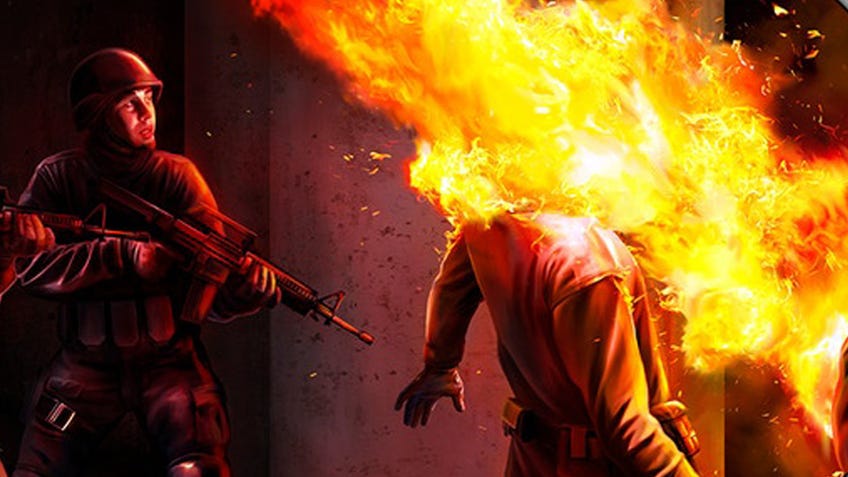 Use the knowledge gained through repeated deaths to save the world in Svalbard, an upcoming RPG inspired by the film Edge of Tomorrow and the TIME Stories board game.
Set in the year 1993, in a remote region of Norway near the North Pole, Svalbard is a roleplaying game that tasks its players with investigating a mysterious Russian mine sleeping below the icy earth. Containing dangerous experiments connected to the destructive Cthulhu-adjacent god Azathoth, players must work together to fix the warp in the time-space continuum before it's too late.
Built on a system inspired by roguelike video games - titles such as Hollow Knight and Hades that see player characters acquiring knowledge and skills through repeatedly dying - Svalbard expects its player characters to die at least once during the game. Rather than needing to create a new character, player characters can simply respawn and attempt to complete whichever puzzle they might have been working on prior to their death.
There are still consequences to dying, as players only have a limited amount of time to complete their mission and recovering from death takes its toll. Instead of rolling to overcome obstacles, players can choose to spend time units to attempt to find a solution to a problem. Players begin each game of Svalbard with eight time units. As they gradually make their way through the mine's various rooms - which can contain any number of dangers and obstacles - these units will be used up.
If all eight of the time units are used up before players successfully complete their mission, then Azathoth is awakened and all the players lose. However, should players use their acquired knowledge and equipment within the time limit to prevent the arrival of the destructive deity, then they win.
Svalbard was created by Jarle Haktorson and Even Vinjor Røssland - the creator behind RPG Insight Fantasy - co-founders of Two Starving Gnolls, the publisher behind Svalbard and Pax Cthuliana, a scenario for horror RPG, Call of Cthulhu 7E released in 2017.
The Kickstarter for Svalbard is live until February 6th, with a pledge of NOK 140 (£13/$16) getting backers a softcover copy of the RPG - as well as a PDF version - estimated to arrive in June. Alternatively, backers can get a hardcover copy for NOK 270 (£24/$31) or the PDF version on its own for NOK 80 (£7/$9.).