Dark fantasy board game Tainted Grail is being made into a tabletop RPG
Based on the Shadows of Esteren system.
Tainted Grail, the dark fantasy co-op board game inspired by the legends of King Arthur and other folklore, will receive a tabletop RPG adaptation next year.
Tainted Grail debuted in 2019 with Tainted Grail: The Fall of Avalon, a sprawling adventure game that set players off on a quest into a dark fantasy world afflicted by both war and a strange corrupting fog known as the Wyrdness.
The game's punishing dice-free gameplay - blending both combat encounters and social dilemmas - was paired with a story and world penned by Polish fantasy author Krzysztof Piskorski, who will explore the Arthurian universe further in upcoming standalone spin-off Tainted Grail: Kings of Ruin.
The world of Avalon will also serve as the backdrop to a new tabletop RPG, Tainted Grail: Song of a Dying World, which will include key aspects such as the Wyrd and the fatal plague of the Red Death in its new exploration of the setting.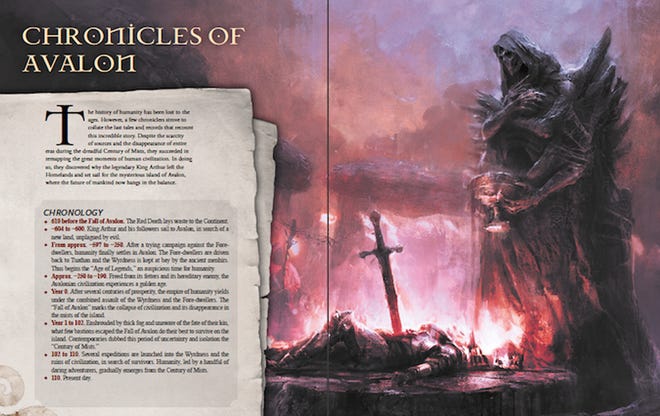 Built on the gameplay system used in gothic medieval RPG Shadows of Esteren, the Tainted Grail RPG will allow players to create characters known as Guardians of Avalon from a combination of domains and disciplines, with five attributes - called 'ways' in-game - influencing their motivations and moral standing. Those characters will be able to progress through both narrative arcs and an Ascension system that hones their unique powers.
While combat is described as being potentially deadly, the system is said to be easy for new players to pick up, focusing on the experience of roleplaying and adapting the system with mechanics from the board game itself. Alongside the physical threat posed by the world, characters' psyches will also be put under strain, risking fear or frenzy if not overcome.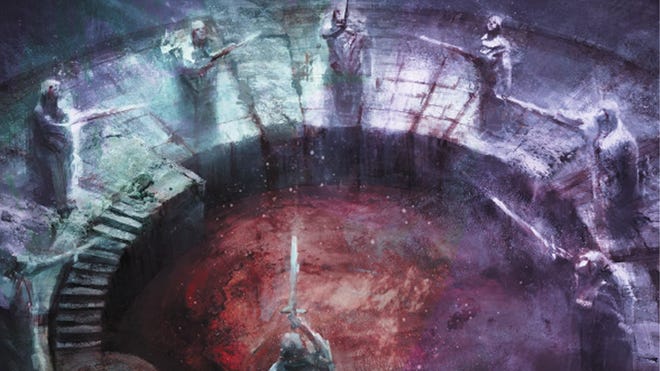 Behind Song of a Dying World is Shadows of Esteren maker Studio Agate, which plans to launch a crowdfunding campaign for the upcoming RPG across both Kickstarter and Backerkit in November ahead of a physical release next year; a digital PDF will be available this year once the campaign concludes.
The core rulebook will include the basic rules, background on the setting and five "pre-starters". The standard $50 book will be offered alongside a $150 collector's edition including a GM screen, dice, maps, tokens and cards.