Tall Tales is like Cards Against Humanity, but for whimsical storytelling
Don't get penned in.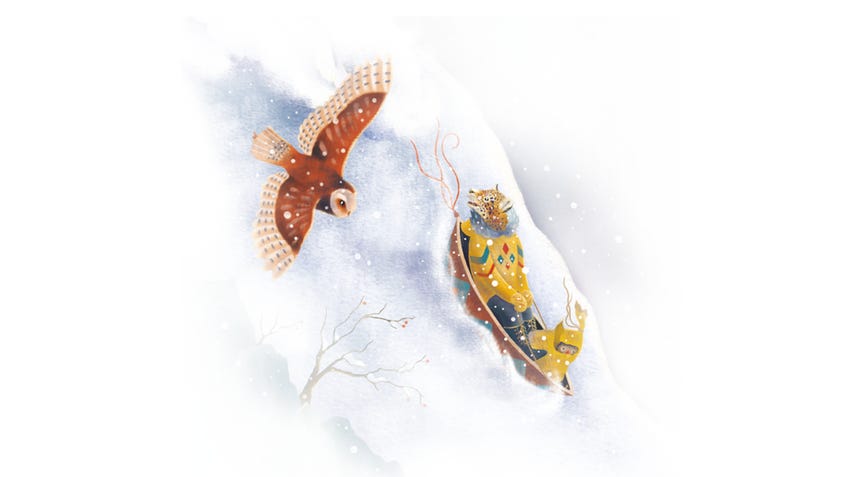 Write a fantasy story with friends in Tall Tales, an upcoming board game that has players responding to prompt cards with writing.
Tall Tales sees three to 12 players working together to write a story using a deck of cards as inspiration, with individual players attempting to gather the most votes on their entries. In a similar fashion to party game, Cards Against Humanity, the group draws a series of cards designed to provide prompts for players to write answers to. Rather than trying to write the funniest response, players must channel their creativity to push the story forward into a new and engaging scene.
The game begins with one player as the storyteller, who must draw a random quest card - which denotes the subject of the response players must write - and prompt card to inspire the players to provide a compelling entry point. The storyteller then collects and shuffles all the players' responses, before reading out all the scenes. Players secretly vote on which one they want to serve as the beginning of their group's story. Whoever received the most votes for their entry becomes the storyteller for the upcoming next round.
The storyteller then draws three random phase and superlative cards, choosing one of each for the current round. Whilst superlative cards provide players with an attribute to base their voting on - for example, whichever entry sounds the most ominous - the phrase is a mandatory set of words that each writer must include in their entry, otherwise they cannot score points.
After five minutes, all players must hand their entries to the storyteller so that they can be read aloud and judged. Players then vote for their favourite, with the authors behind each selected entry getting points for those votes - with additional points going to players who received the most votes. Whichever player got the most votes for that round then becomes the storyteller for the next one.
This continues until the end of the third round, where the player who scored the most points becomes the game's winner and gets to read the entire story to the other players.
Tall Tales was created and is set to be published by Oliver Sabot and Adam Plunkett, the designers behind Political Animals, a party game about passing policies released by Joking Hazard studio Breaking Games.
The Kickstarter campaign for Tall Tales is live until December 31st, with a pledge of $30 (£23) getting backers a copy of the physical version of the game set to arrive next June. Pledging this amount also grants backers immediate access to a digital version of Tall Tales.