Scythe creator's civilisation board game Tapestry gets its first expansion next month
Called Plans and Ploys.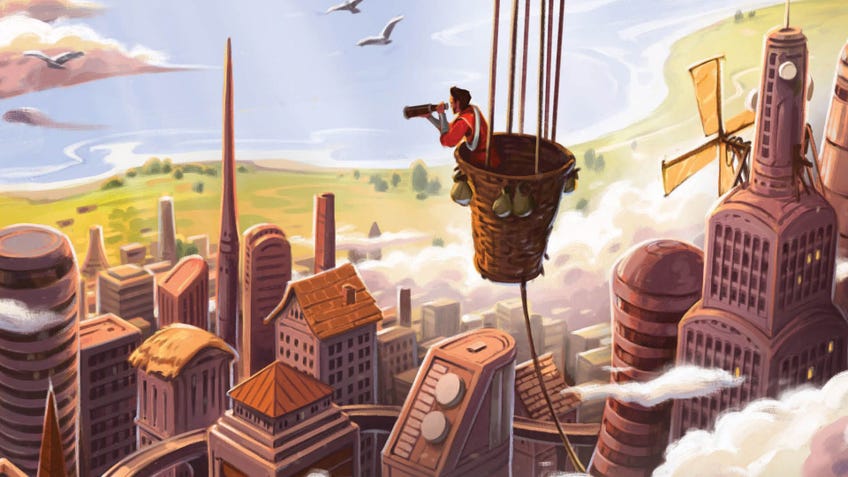 Add landmarks to capital cities and seek out individual achievements in Plans and Ploys, the first expansion for civilisation board game Tapestry arriving next month.
The upcoming board game expansion gives players additional civilisations to choose from not found in the original game, each providing a unique ability for players to utilise.
Alongside new civilisations, Plans and Ploys will introduce new individual achievements, which players can pursue in order to gain a leg-up on their competition. Players will also be able to construct landmarks to place in their capital city and directly interact with their opponents in new ways.
Tapestry is a civilisation board game that sees players take control of a band of people in order to progress them through technological, scientific and cultural developments. Each starting faction offers players a different pathway to victory, providing a semi-asymmetric gameplay experience where each player has access to different goals and abilities.
Throughout the game, players attempt to move their civilisation along each of the four different advancement tracks: science, technology, exploration and military. In advancing their civilisation along these tracks, players can gain benefits to help them compete against their opponents.
Alongside the advancement tracks, players can also work to gain more income, develop their capital city and gain Tapestry cards - which contain story beats about the player's civilisation - all in an effort to collect more victory points than their opponents. Released last year, Tapestry was Alex Lolies' favourite game of 2019 thanks to the variety of possible victory paths and how the different civilisations affect player strategy.
Plans and Ploys was created by Jamey Stegmaier, who designed the core game as well as strategy hit Scythe and legacy board game Charterstone. Stonemaier Games, the publisher that Stegmaier co-founded with Alan Stone, will release Plans and Ploys.
The announcement of Plans and Ploys follows the release of Pendulum, the latest title designed by Stegmaier. Set in the kingdom of Dünya, players compete to see who will become the next Timeless King by performing different actions as efficiently as possible, managing their time as an actual resource.
Tapestry: Plans and Ploys is set to be released in September, with a retail price yet to be announced.