An adaptation of Terra Mystica is coming from studio with Terraforming Mars screen rights
Terra-fic news.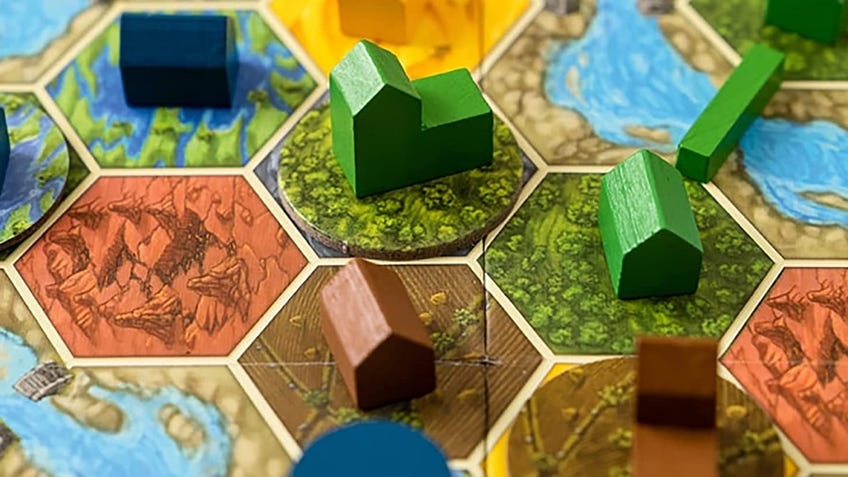 A screen adaptation of Terra Mystica – the board game about terraforming, constructing and developing a fantastical land – is coming from the production studio with the rights to Terraforming Mars adaptations.
The screen adaptation rights to Terra Mystica have been obtained by Cobalt Knight, a production company co-founded by Christopher Kaminski and Christopher Knox, that acquired the rights to a Terraforming Mars film adaptation in November 2022. (Thanks The Hollywood Reporter.) Alongside the screen rights to Terra Mystica, Cobalt Knight has also gained the rights to the entire series - which includes the space-themed board game sequel, Gaia Project.
Terra Mystica is a 2012 fantasy board game for two to five players that's set in a fictional kingdom inhabited by various species, races and factions. Split into seven different types of environments – including deserts, plains, forests and lakes – the world of Terra Mystica sees players taking control of one of 14 different groups, each of whom have their own unique advantages.
Terra Mystica explained in less than three minutes.
Throughout the game, players will be acquiring resources from the land, with each land type producing a different kind of resource. Using their resources, players can construct different buildings – from strongholds to temples – which will then open-up new options for them to gain power. Players can also terraform the land around them, as well as cross the sea to other lands. There are also four separate religious cults that players can invest in and develop in order to gain additional power.
Terra Mystica was co-designed by Jens Drögemüller and Helge Ostertag, with its English-language version being published by Capstone Games. An updated and streamlined version of Terra Mystica, called Terra Nova, was released last year – providing less experienced players with a more simplified edition of the notoriously complicated board game.
Watch on YouTube
Wheels hihglights some of the most exciting upcoming board games coming this year.
Though no details regarding the plot, cast or release date of a Terra Mystica film or television series have been revealed just yet, Kaminski commented that the production company would avoid straying too far away from its source material.
"We will continue to work with the designers to ensure we remain faithful stewards of their vision throughout the process of adapting their worlds to the screen," said Kaminski.