Terraforming Mars is getting a card game spin-off, Ares Expedition
Featuring new artwork and 'faster gameplay'.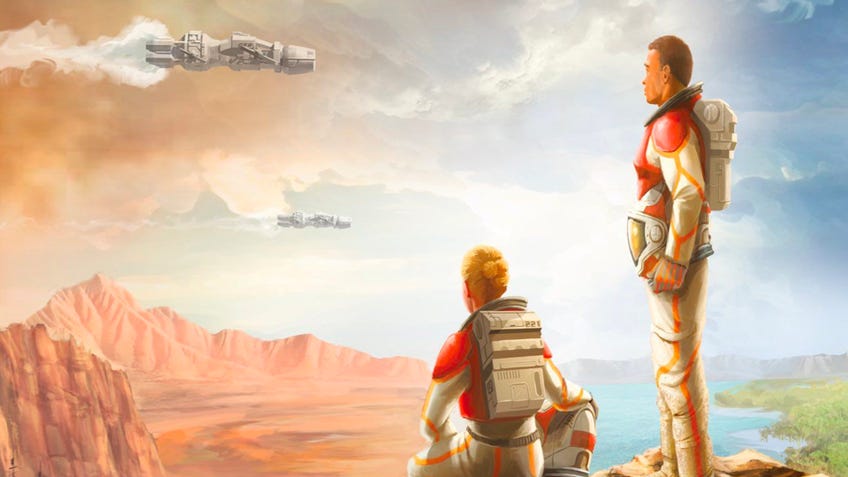 Beloved strategy board game Terraforming Mars is spinning out into a new standalone card game, Terraforming Mars: Ares Expedition.
Details about the upcoming release are scant, with publisher Stronghold Games saying only that Ares Expedition will be a separate title "inspired by" the original board game that features "faster gameplay".
Ares Expedition's BoardGameGeek entry describes the card game as reimplementing the engine-building gameplay mechanics of Terraforming Mars, with players once again competing to make Mars habitable for the profit of their rival corporations. In Terraforming Mars, players adjust the atmosphere and terrain of the Red Planet to score points, building structures that aid them in their race.
The game will include over 200 illustrated cards - potentially addressing the criticism aimed at the quality of Terraforming Mars' visuals, which have been compared to science textbooks and stock imagery by players. William Bricker, illustrator of The Dragon & Flagon and Aftershock, is listed as Ares Expedition's sole artist.
Terraforming Mars creator Jacob Fryxelius returns alongside co-designers Sydney Engelstein and Nick Little to helm the gameplay of Ares Expedition, which is said to play in between 45 minutes to an hour with up to four people, as well as in a solo mode.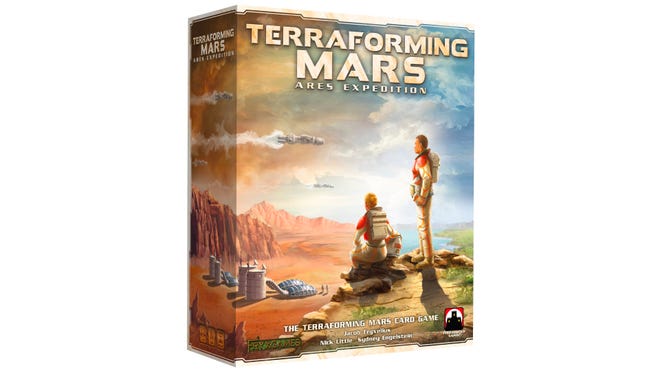 Ares Expedition's announcement as the Terraforming Mars card game follows last year's reveal of an upcoming dice game spin-off from Fryxelius, with both games due for release later in 2021. A Kickstarter page is already live for Ares Expedition, with no word on when the campaign might launch.
Jamie Taylor recently played Terraforming Mars with the executive director of the Mars Society, Lucinda Offer, who commented on whether the board game holds any lessons for settling the Red Planet for real.