Terraria: The Board Game digs up a co-op tabletop adaptation for the 2D Minecraft-a-like
Mined for inspiration.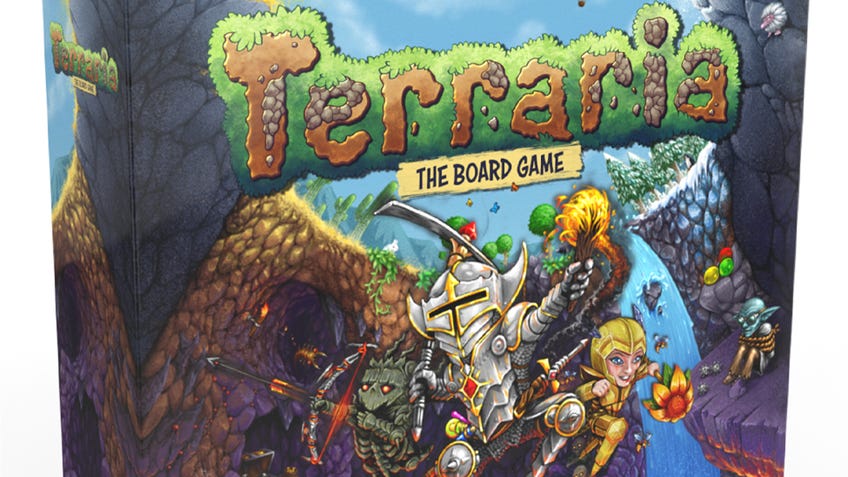 Minecraft-a-like Terraria is headed to the tabletop in the next upcoming board game based on a popular video game.
Yes, Terraria: The Board Game will adapt the immensely popular game of mining and crafting - except in two dimensions - into a four-player co-op board game that looks to recreate some of the more familiar parts of the video game and replace others to make it work well on the tabletop.
Among the parts of Terraria that original developer Re-Logic and tabletop publisher Paper Fort Games promise will appear in the board game are the game's exploration of various biomes - from grassy woods to more punishing environments with lava, corruption and more - the ability for players to progress their characters (with the video game having stat-boosting equipment to collect), the chance to construct your home base out of collected resources and a combat system - retooled for the tabletop - for when the players encounter tougher foes.
New for the board game will be a refreshed art style, along with a set of victory conditions that give it a defined endpoint in place of Terraria's much more open-ended nature.
Paper Fort called the Terraria board game "a huge project - and not one that we take lightly", adding that the game was still in the works and "will take a good amount of time to develop and polish in order to land on a fantastic final version".
The publisher added that it would look to bring the upcoming board game to a crowdfunding platform in the future, but does not expect Terraria: The Board Game to release in 2023.