The 7th Citadel, spiritual successor to The 7th Continent, is arriving on Kickstarter very soon
Worm out of this one.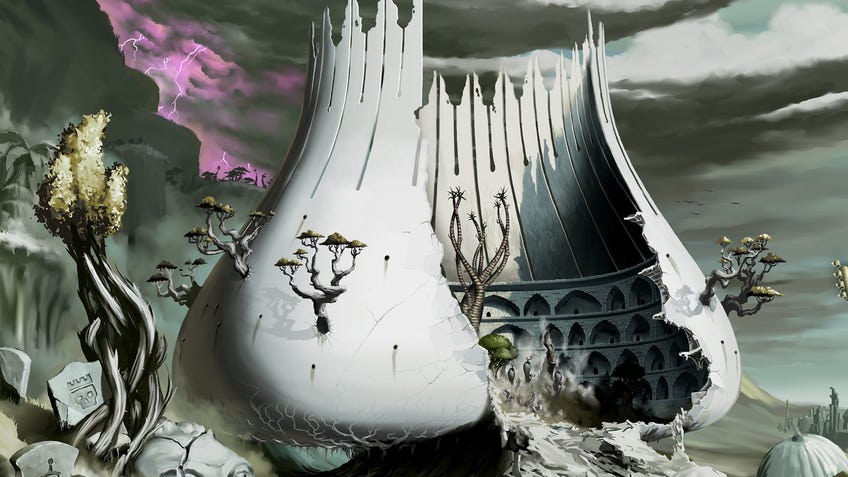 Escape a dark and desolate fantasy world in The 7th Citadel, the spiritual successor to 2017 board game The 7th Continent, coming to Kickstarter later this month.
The 7th Citadel is set in a post-apocalyptic medieval world in which people struggle to survive attacks from enormous worm monsters called the Burrowers. Set in a city-state called Kel Protectorate, the upcoming board game presents players with a choose-your-own-adventure-style game - meaning that players will be able to make decisions to affect the narrative - in which they must attempt to keep their character alive long enough to fulfill their ambitions.
Beginning as servants to one of the citadels controlled by a faction of Necrodruids, the player's initial goal is to withstand the horror of tending to the various plant-monstrosities which keep the Burrowers at bay. Should players survive their servitude, they will gain the opportunity to enact change on their situation and the world of The 7th Citadel, eventually bringing down a number of threats upon them.
How players deal with threats in The 7th Citadel will depend on which character they choose to play, with each character having an optional personal quest to pursue alongside whichever threat they face. Players draw event and terrain cards as they explore, resolving various encounters and discovering items, information and new locations. Unlike in The 7th Continent, players will be able to form their own action deck before they begin playing - thereby providing additional ways for players to customise their experience.
The 7th Continent was released in 2017 and saw players making narrative-focused decisions as they explored a mysterious land during the 20th century. The co-op board game involved players crafting various tools, weapons and other useful items to help them survive long enough to cure a curse.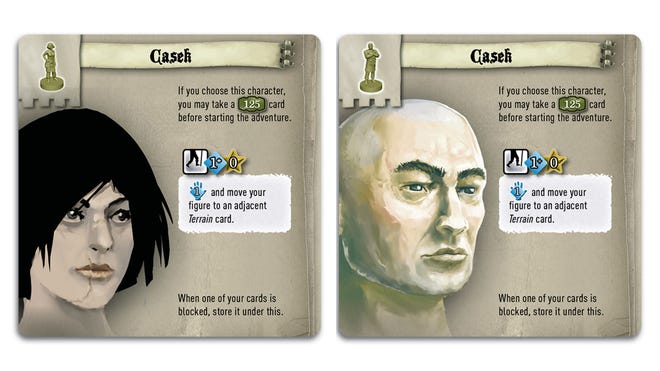 The 7th Citadel was created by the design team behind The 7th Continent, Ludovic Roudy and Bruno Sautter, who also co-designed Spiel des Jahres-winning party board game Just One. Rowdy and Sautter founded publishing company Serious Poulp, which is responsible for releasing both The 7th Continent and The 7th Citadel.
According to a BoardGameGeek blog post by Roudy and Sautter, Serious Poulp is set to launch The 7th Citadel on Kickstarter on September 22nd.