The Binding of Isaac: Four Souls reincarnates on Kickstarter with Requiem expansion
Big box of horrors.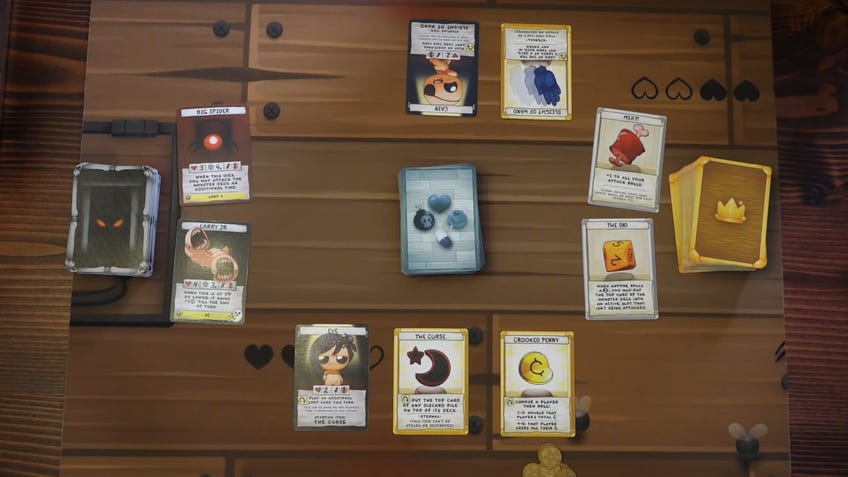 The Binding of Isaac: Four Souls, the card game spin-off of Edmund McMillen's 2011 video game, will launch a Kickstarter campaign for a new expansion, Requiem, on June 1st.
McMillen officially announced the upcoming crowdfunding initiative on Twitter February 5th, confirming a complete reprint of the base game that will accompany the expansion. Requiem will add more than 200 new cards to the competitive multiplayer adaptation of the popular roguelike, with two special offer cards previewed as an early bird special.
Several cards have been rebalanced, and the overall visual style and card text has received some recent attention. There will also be new rules for a solitaire game mode and a "mega chest" designed to hold the entire game, plus its various additions.
In an earlier Twitter Q&A, McMillen confirmed that the campaign will also include the Gold Box expansion - a previous Kickstarter-exclusive item - and the Four Souls+ addition, meaning those who missed any add-ons or are looking to try the game for the first time will have an opportunity to nab everything in a single purchase.
Unlockable tiers haven't been officially confirmed, but McMillen hinted at high-quality tokens, dice and counters as a possible reward. He already announced several pieces of The Binding of Isaac merchandise, such as plushes, figurines and artwork, and separate tiers for buying Tapeworm - "a mash-up of Uno and Snake" - and other past games will also be on offer.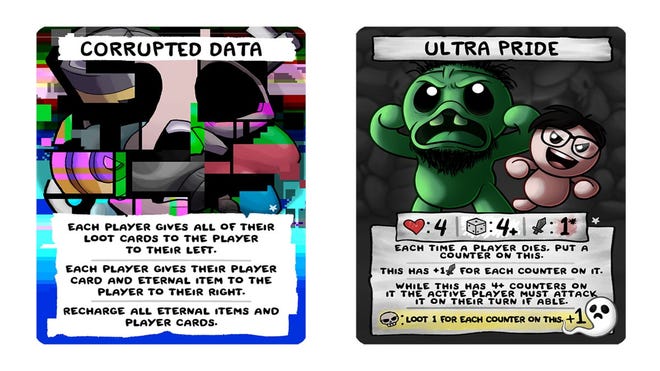 The Binding of Isaac: Four Souls pits two to four players against monsters, nightmares and each other in a bid to be the first to collect four hard-to-acquire souls. Valuable loot cards and currency drop from foes that require cooperation, but betrayal is an eventuality. In Four Souls, death is just another obstacle to overcome, and the card descriptions walk a tight line between macabre and goofy.
The Kickstarter campaign for The Binding of Isaac: Four Souls Requiem goes live June 1st. Tier prices and shipping information is not yet available.