Binding of Isaac board game expansion has raised over $4 million on Kickstarter
In under a week.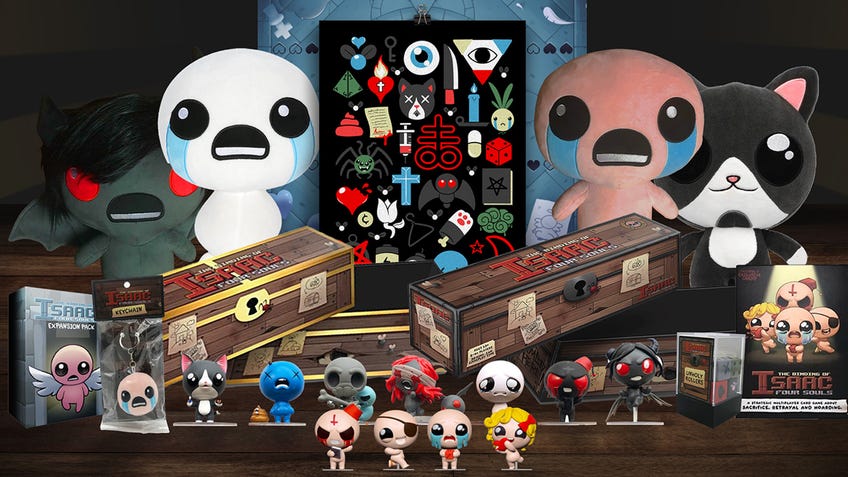 The Kickstarter campaign for The Binding of Isaac: Four Souls Requiem expansion has successfully raised over $4 million since its launch a week ago.
After being funded in just three minutes, the Kickstarter campaign for the board game expansion has since gathered £2,941,789 ($4,160,660) at the time this article was being written, with still 24 days left to go until the campaign closes. The Binding of Isaac: Four Souls Requiem was initially revealed in February as being adding a collection of 200 new cards for players to combine with their original edition of Four Souls. It was also announced that a second edition of Four Souls would be launching alongside the expansion.
The brand new cards in Requiem include a room deck that will provide players with an optional way of increasing the challenge and complexity of the game by adding modifiers. Also featured are charmed enemy cards that list effects forcing players to help each other by sharing treasure and other rewards, as well as 17 new tainted character cards that offer alternative versions of existing characters who have their own unique starting items. Requiem requires players to have a copy of the original base game or the second edition if they want to play.
The Binding of Isaac: Four Souls is a video game board game based on the series of rogue-like titles created by Edmund McMillen in which a small boy named Isaac must battle hordes of terrifying creatures in the basement of his mother's house. In the card game, two to four players must compete to defeat various monsters using their items in order to gather loot and additional equipment to help them in their battles ahead. Some monsters will also drop souls, which players will need to collect four of in order to win. Throughout the game, players will be able to form alliances with one another, as well as enact betrayals and swap items.
Besides creating the video game series, The Binding of Isaac: Four Souls and Requiem, McMillen is otherwise known for being the lead designer and artist on the notoriously difficult platforming game Super Meat Boy, alongside last year's humorous tile-placement board game, Tapeworm.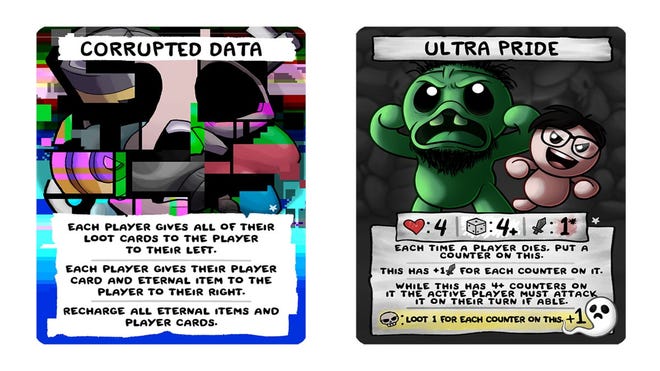 The Binding of Isaac: Four Souls Requiem is being released by Maestro Media, the studio responsible for publishing the original board game, as well as the aforementioned Tapeworm and the 2020 card game Sugar Heist.
The Kickstarter campaign for The Binding of Isaac: Four Souls - Second Edition and Requiem is live until July 2nd, with a pledge of $35 (£25) getting backers a copy of the Requiem expansion in June 2022 and a pledge of $40 (£29) needed for the Second Edition of Four Souls also coming next June.