Polish both a sword and a pint in solo journaling game The Broken Cask Inn
There's probably rats in the basement.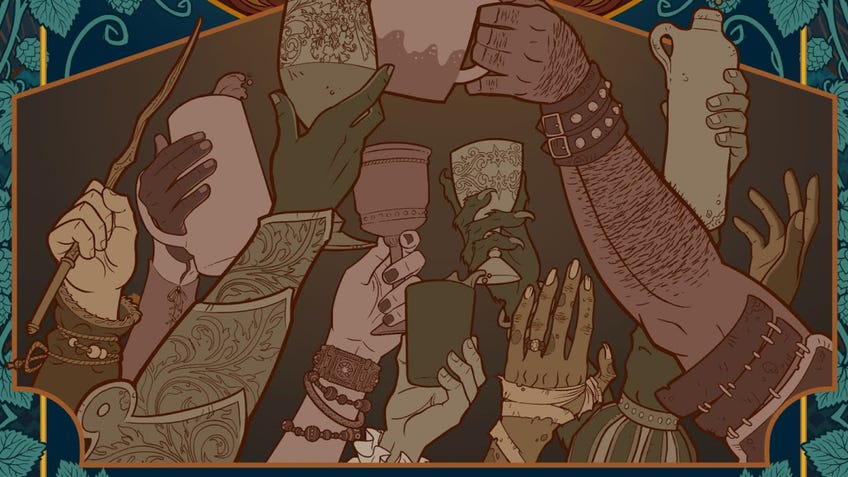 Don an apron and sling mugs of fantasy brew in The Broken Cask Inn, a new solo journaling game about managing the finest drinking establishment possible, despite constant mayhem from your clientele and staff.
Players take on the role of the innkeeper, a solemn if exasperating job. Almost everything else is decided by d6 rolls on random tables found within the book: the name and look of the inn, its staff and amenities, and the menagerie of thirsty genre staples that might walk through the door. Successes or failures are determined by augmenting rolls with one of a few stats, deciding how the outcome affects the inn, then moving forward into the next potential catastrophe.
Creator Derek A. Kamal designed The Broken Cask Inn to provide an interesting slice-of-life management game for one player that didn't introduce "too much fuss", according to the Kickstarter description phase. Players can upgrade their inn's rooms and amenities, go shopping for gear in the nearby marketplace, train staff members and hobnob with regulars when not putting out sometimes very literal fires.
Because this is a fantasy game taking place at an inn, adventurers will often darken the door looking for work. The Broken Cask Inn has built a system for employing these daring-doers to go risk life and limb for treasure in the hopes of bringing some back to trade for board and beer. Players can donate some of their own equipment to increase their odds of survival, but dungeon delving is risky business on the best of days, and that hireling isn't guaranteed to return.
Kamal said The Broken Cask Inn is the game he wanted to play but couldn't find, despite the recent rise in popularity of solo journaling RPGs. The sub-genre includes map drawing titles such as Ex Novo and the prompted procedural stories spooled out from Alone Among the Stars-inspired entries - many of which are included in Dicebreaker's best solo RPG list. Other designers have shown how solo journaling game can embrace themes of horror and hopelessness or radically reinvent the tools with which we chart an emotional journey.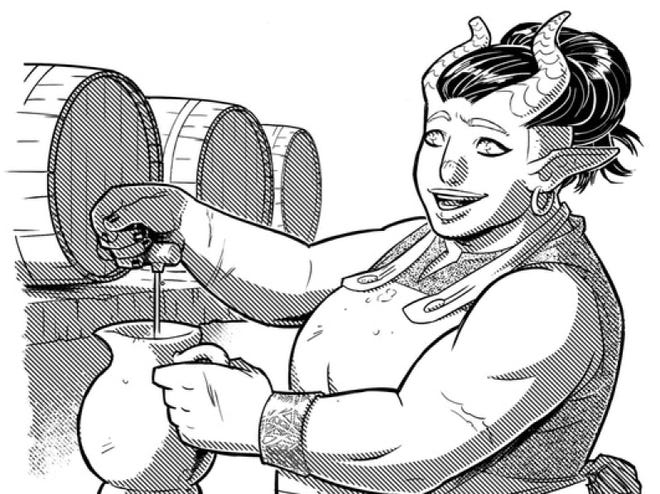 The Broken Cask Inn's tales are fun, cosy and meant to feel like a comforting meal at the end of a long day. Its systems seem thorough enough to provide for several sessions, and the artwork by illustrator Claudia Cangini showcases warm, inviting interiors and plenty of interesting conversations to be discovered.
The Kickstarter campaign for The Broken Cask Inn runs through April 23rd, with backers able to grab a physical softcover copy of the sourcebook for $15 (£11). Digital editions plan to arrive in July of this year, with shipping on everything else beginning in August.