A Dark Crystal RPG is coming from the creators behind the Labyrinth Adventure Game
Game with a Gelfling.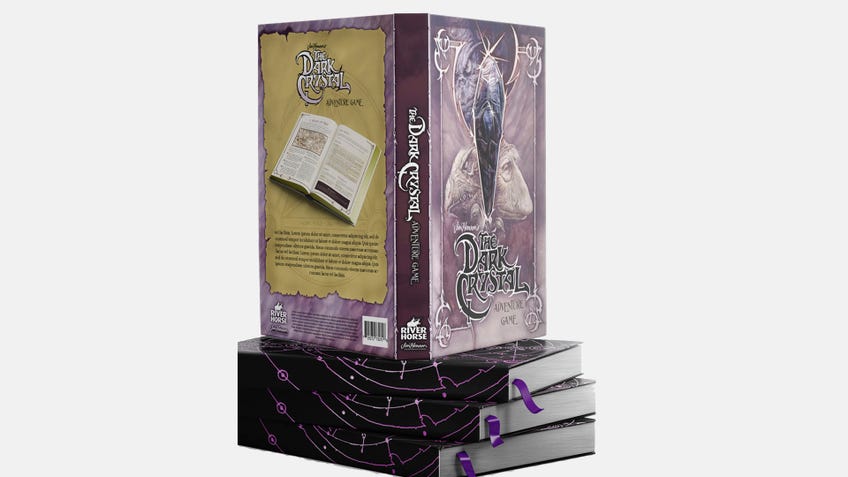 Explore the planet of Thra and discover the mysteries behind the Crystal of Truth in The Dark Crystal Adventure Game, an upcoming RPG from the creators of the Labyrinth Adventure Game - Janet Forbes and Jack Caesar.
Set in the world of the original 1982 film and the recent Netflix television series, The Dark Crystal Adventure Game is an "easy to play" title for fans of the franchise. Releasing as a choose-your-own adventure style game, the RPG will include a 200 page campaign and tools to enable people to make their own stories in the world of Dark Crystal.
The fantasy roleplaying game looks to be following a similar format to the Labyrinth Adventure Game released last year, that sees one person taking on the role of the games master - or Goblin King - who guides the other players through various scenarios presented within a book.
The Dark Crystal is an animated and life action film directed by Jim Henson - the creator of The Muppets and Sesame Street - and Frank Oz, about a quest to overthrow a group of tyrannical overlords called the Skeksis. Starring a cast of puppet characters, the story follows a Gelfling named Jen as they attempt to save their people by healing a magical artifact called the Crystal of Truth. Featuring voice work from Stephen Garlick, Lisa Maxwell and Billie Whitelaw, the film has since become a cult classic - spawning The Dark Crystal: Age of Resistance Netflix series in 2019, which was cancelled in September of last year after just one season.
River Horse is also responsible for publishing The Dark Crystal: The Board Game in 2018, and several other tabletop adaptations such as Tales of Equestria - based on the My Little Pony series - Terminator Genisys: Fall of Skynet and The Hunger Games: Mockingjay - The Board Game.
The release date for The Dark Crystal Adventure Game is set for sometime this year, with a retail price yet to be confirmed.