The Emerald Flame is an escape room, choose-your-own-adventure book and co-op board game all in one
All fired up.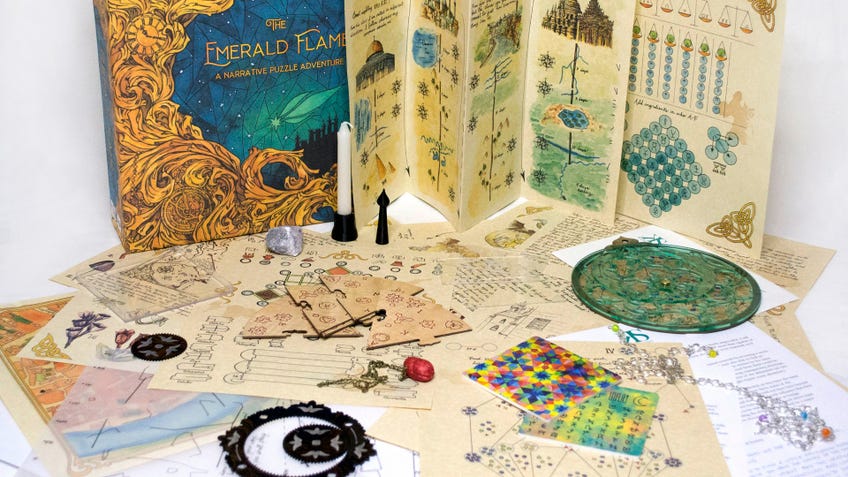 Solve ancient mysteries and seek out the recipe for a fabled elixir in The Emerald Flame, a new narrative-driven escape room game currently live on Kickstarter.
Supposedly inspired by real historical events, The Emerald Flame sees up to four players embarking on an epic quest on behalf of the Koschei Historical Society, a group that collects strange relics from throughout history.
The game is described as being a combination of an escape room game, choose-your-own-adventure book and story-driven board game. The Emerald Flame presents players with various pieces of a puzzle - in the form of both paper slips and physical objects - that they'll need to examine in order to come up with a solution.
Once players have an answer, they access a real-time online chat to submit their solutions and see if they're correct. If players are struggling, they can use an online hint system in order to gain additional clues. No historical or outside knowledge is required, although an internet connection is necessary to progress.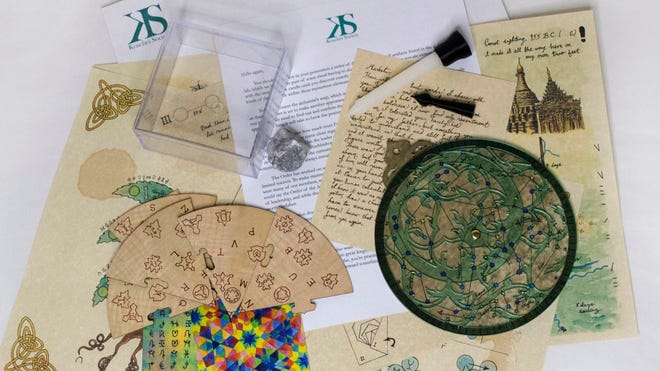 The co-op game is made up of three chapters that are said to take between two to three hours each to complete, with the core box including up to nine hours of gameplay. When players have successfully solved the upcoming game's mysteries, they'll be able to pass The Emerald Flame along to another group - the base game includes a refill kit to replace the components destroyed along the way.
The Emerald Flame was designed by Rita Orlov, who previously created another escape room board game, The Tale of Ord, that saw players puzzling their way through a series of mysteries surrounding a Norse artefact using various documents and objects.
The publisher of The Emerald Flame, PostCurious, was founded by Orlov and specialises in narrative-driven home escape rooms.
The Kickstarter campaign for The Emerald Flame is live until June 26th. A pledge of $69/£57 gets a copy of the core game, planned to arrive sometime in August 2021.