Keepsake game The Last Will and Testament of Gideon Blythe unpacks the burden, and joy, of family
The ties (and washi tape) that bind.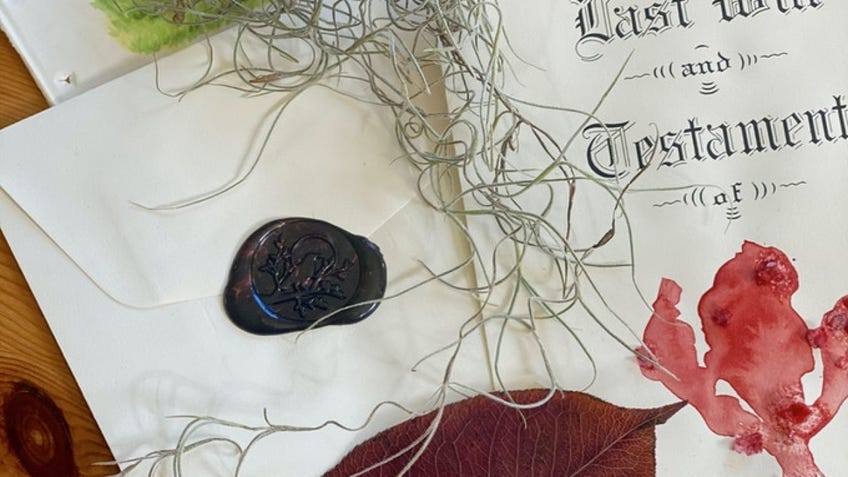 "You are the seventh son of a seventh son, and you have forsaken your name." Thus begins the description of The Last Will and Testament of Gideon Blythe, a keepsake game currently on Kickstarter that plays out in a journal constructed as the story unfolds.
Designed by Jeeyon Shim - whose other keepsake game Field Guide To Memory took a similar route by having players scribe research notes on various cryptids living in their surroundings - The Last Will and Testament of Gideon Blythe adopts a much darker tone by asking players to delve back into painful memories of a life they already escaped.
The keepsake subgenre, gaining popularity in indie tabletop design circles, consists of games "created in the spirit of collaboration between the game designer and the player, wherein the player builds a beautiful, memorable artifact through the process of playing the game," Shim says on the Kickstarter page. "Just as no two players' experiences of play could ever be identical, no two versions of the game will be exactly the same."
Using either the print-and-play components or digital instructions, players create a journal of the last remaining scion of the Blythe family who finds themselves heir to a destiny they never wanted. They will unpack trauma, relive halcyon years and uncover secrets even they never knew by following a series of prompts regarding their six brothers and their untimely fates, along with the blood that flowed between them and a father shrouded in secrecy.
Many of the prompts follow a pattern of answering a seemingly innocent question in one colour of ink, only to write another answer - much more sinister and evocative in nature - over it in heavy black permanent marker, obscuring ostensible normality of the Blythe family with something creeping just below the surface of remembrance.
Not every act of reaching back into their mind will be painful, but the entire experience leads to discovering the truth of their father's legacy and whether or not they will choose to accept it - cost and all. However events unfold, Shim said she wants to deliver a "narratively fraught" experience bound quite literally by players' own hands.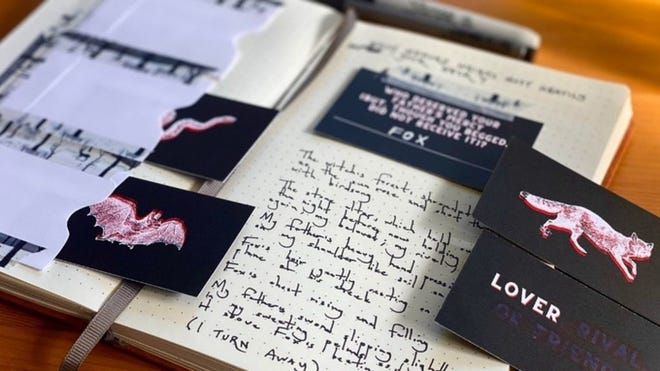 The Last Will and Testament of Gideon Blythe is the latest game from Shim, whose previous collaboration with artist Shing Yin Khor produced Field Guide to memory. An explanation of their process regarding their current and past keepsake games, including A Mending and The Shape of Shadows can be found on Shim's Patreon page.
The Kickstarter campaign will run through March 11th, where backers can pick up the digital print-and-play version of the rules and components for $10 (£7) - physical editions are currently sold out. Shipping is expected to begin in May of this year.
Edit: This piece has been updated to clarify Jeeyon Shim and Shing Yin Khor's body of past work.