Kids on Bikes confront The Snallygaster Situation in new board game spin-off
In it to Schwinn it.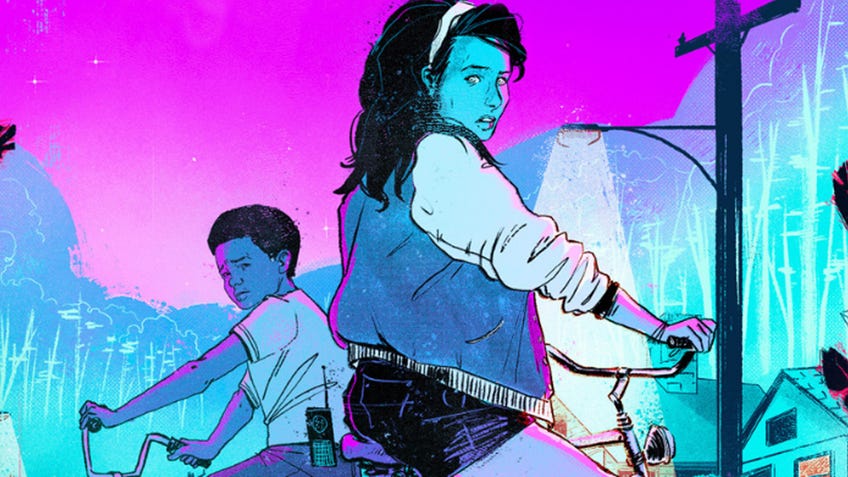 Kids on Bikes, the popular tabletop RPG about ghastly horror in a sleepy town, will soon be playable as a board game, publisher Renegade Game Studios has announced. The Snallygaster Situation is designed by Jon Gilmour and Michael Addison, with artists Heather Vaughan & Scott O'Gara and developer T.C. Petty III.
The cooperative board game for two to five players pits a band of friends against a monster bent on destroying their hometown of Lakeview - and from there, the rest of the world. Overcoming this unknown threat means grabbing your helmets and wheels and beating the streets for clues, while also avoiding the federal agents with a hidden agenda.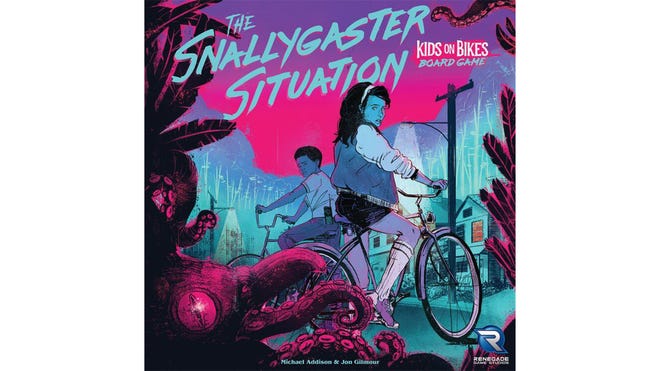 One player will take on the role of the Lost Kid, kidnapped by the monster, and play cards that slowly drip clues to discerning their whereabouts to their friends. Those same cards dictate how the monster and agents act, though, constantly changing how the other kids move about town. The game doesn't end when they find their friend, though. The full party must now face down one of five fearsome beasts: the Jersey Devil, a Dover Demon, Bloody Mary or the eponymous Snallygaster.
The Kids on Bikes RPG released in 2018 and opened a world of strange suburban horror drawing on influences like Stranger Things and the horror-lite kid capers of the 1980s. The collaborative storytelling structure emphasised investigation and teamwork, along with interesting options that don't always involve starting a fight. The popular reception led to themed spinoffs using the system, such as Teens in Space and Kids on Brooms.
Renegade has yet to provide a release date or pricing information for The Snallygaster Situation: Kids on Bikes Board Game. Dicebreaker will be sure to report back once more is known.